Foodie alert! Today I posted a falafel bowl on my IG, so wanted to share the backstory, and of
course – recipe! It goes without saying, the highlight of this bowl are the falafel balls themselves.
Full disclosure – the falafel balls are store bought 😉
If you have been watching my IG stories over the past few months, you may have noticed I have
been experimenting with lots of Yves Veggie Cuisine products. This is a brand that I've been
buying for many years, and what an honour it was for me when they reached out to collaborate
on creating some recipes.
If you're not already familiar with the brand, Yves offers the yummiest plant-based vegan and
vegetarian products at accessible price points with very quick cook time/preparation. Although I
am not strictly vegetarian myself, a large part of my diet is plant based and I enjoy cooking up
recipes in that category. Their products are found in the refrigerator section of the grocery store.
Disclaimer- this company is a vegetarian's dream. They seriously have a million products
(veggie burgers, protein bites, deli slices, hot dogs). My go-to's have been the "appetizer" bites
to enjoy as a snack with hummus or hot sauce or use to top on a salad. See below for Kale quinoa bites dipped in hot sauce 🙂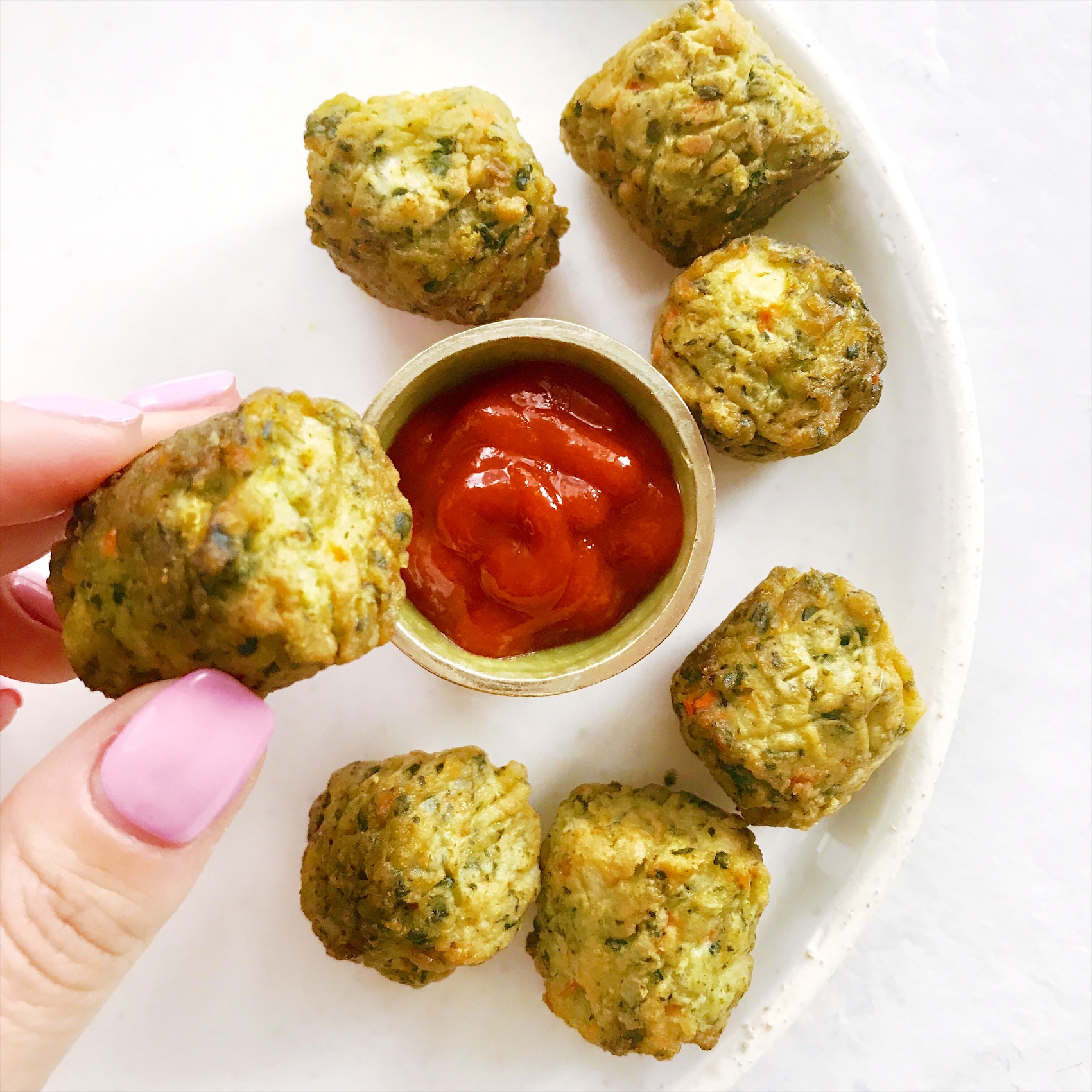 I also am a huge fan of their product called " original veggie ground round" which is a pre-cooked, soy based crumble full of protein that mimics ground meat. It's INCREDIBLE in tacos, lasagna, and shepherd's pie.
I prepared a Mexican fiesta this past weekend and made vegetarian tacos using the Yves ground
round and everyone loved it ( meat lovers included).
Falafel 101:
Falafels are typically made from chickpeas, oil, and some veggies and taste amazing! I am a
huge fan of everything Middle Eastern/Mediterranean but I don't love that falafel balls are deep
fried. Yves falafel balls on the other hand can be baked, making them a significantly healthier option with the same great flavor! The balls come in a small package and you bake them in the oven for approximately 12 minutes. I snack on Yves falafel balls or throw them into a salad or pita.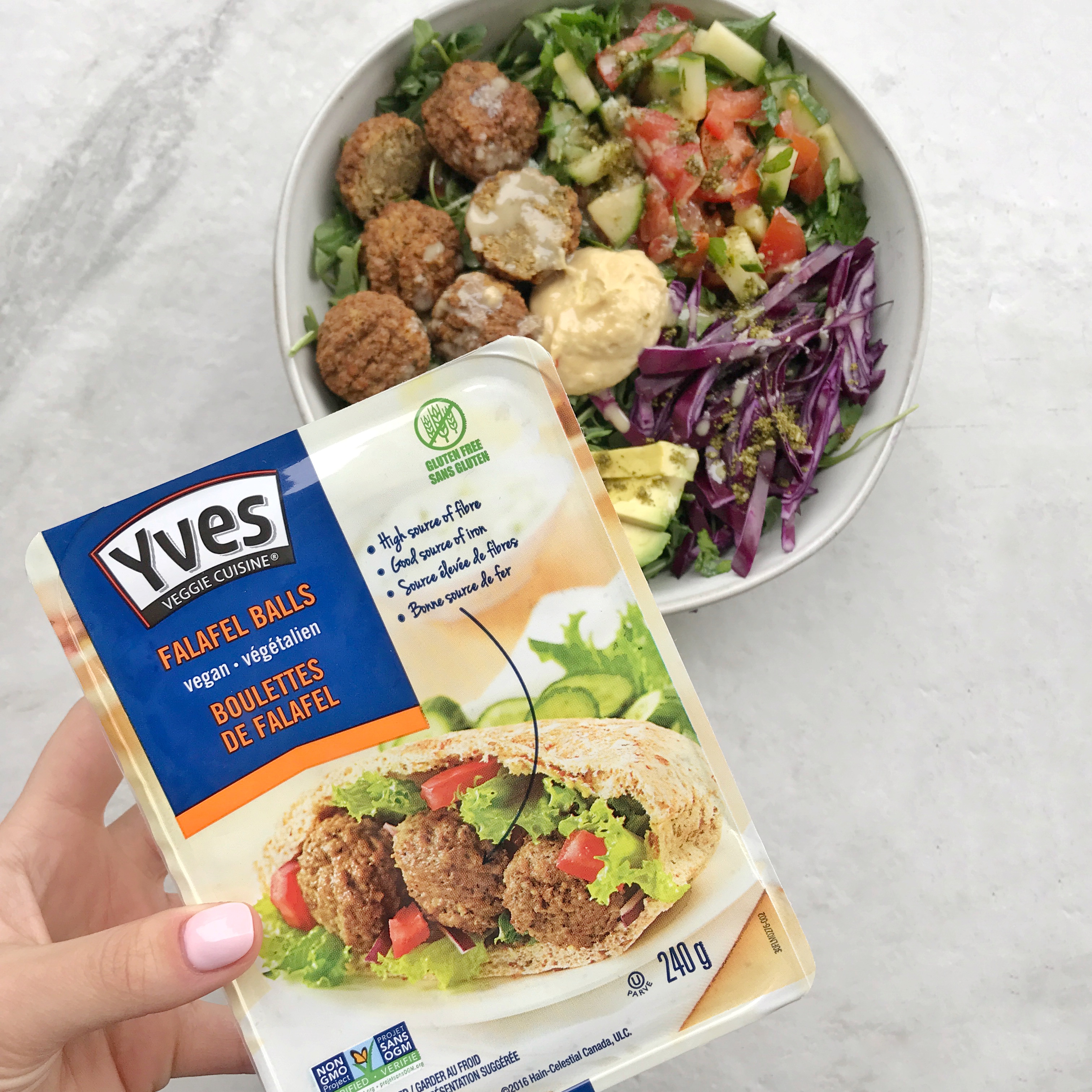 Homemade Falafel Bowl for 1:
This is my take on a falafel ball, but you can include any veggies you like! Feel free to throw in
some pickles and hot peppers for an extra kick!
Print
6

@yvesveggiecuisine falafel balls
handful of arugula
dollop of hummus

1⁄2 cup

shredded red cabbage

3⁄4 cup

Israeli salad ( chopped tomato, parsley, cucumber)
Dressing:
Tahini
Fresh lemon juice and a dash of salt & pepper
---
Instructions
Combine everything in a large bowl and enjoy!
P.s Thank you @YvesVeggieCuisine for this amazing partnership! I love working with like
minded brands that I HART! Xoxo For more info check out http://yvesveggie.ca/en/