I don't know what it is, but I just die for banana bread. It's delicious, comforting, and always hits the spot. Lately I have been getting extra creative in the kitchen, and changing up my banana bread formula. I have tried loaves, muffins, cookies, and recently have been loving donuts. If you follow my IG account you know that anything I bake is an "IHART" version aka a healthier version! These banana chocolate donuts turned out so well and are made using chia seeds, oats, maple syrup, and best of all COLLAGEN!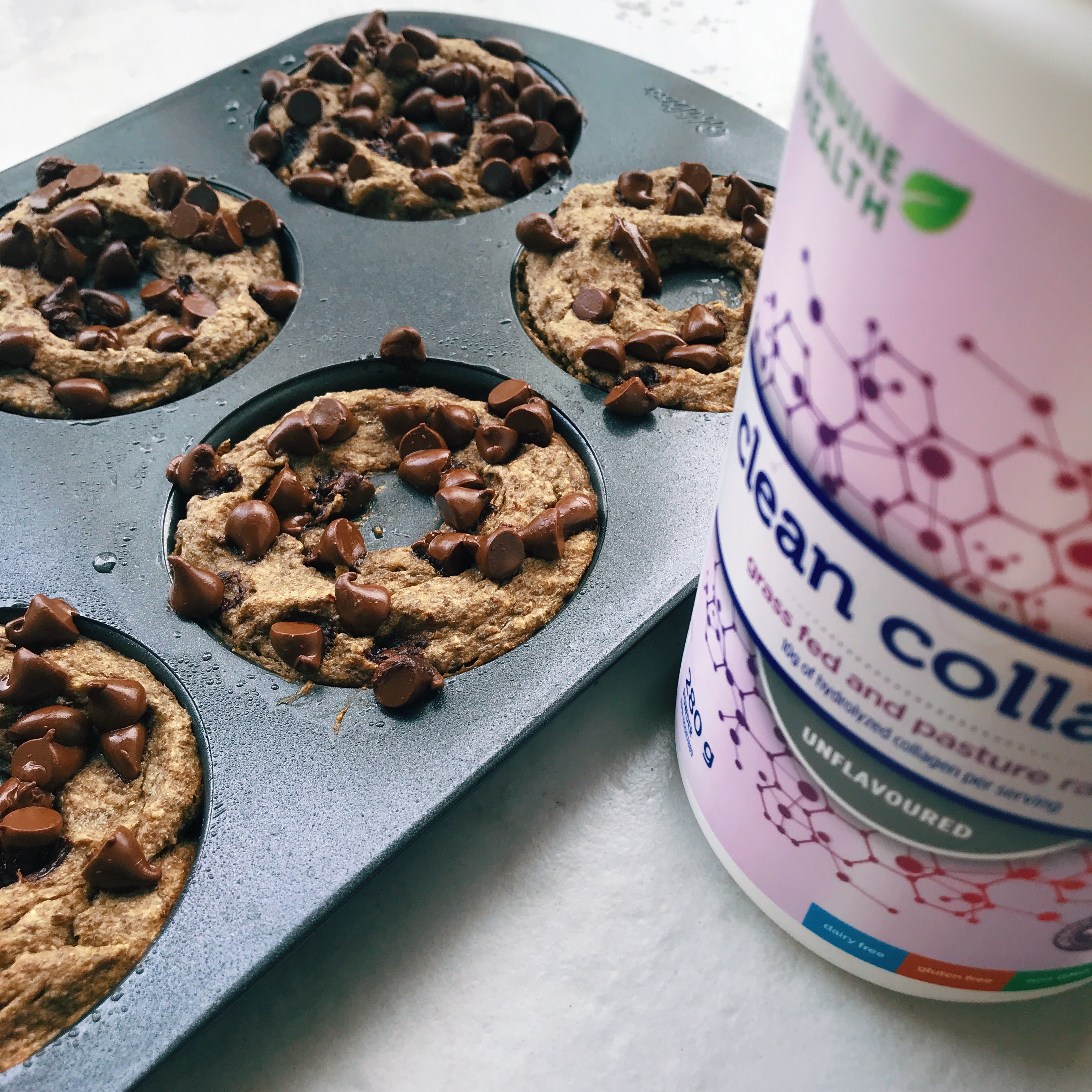 A little recap on why I HART Collagen:
As you guys know I have been using collagen for the past 2 years. Collagen is the most abundant protein in our body, responsible for healthy hair, teeth, nails, skin, joints and muscles. As we reach our mid 20's, our bodies produce less collagen, which can affect how we look and feel. The good news is that you can take collagen as a supplement! I used Genuine Health Collagen Peptides for this recipe and love that the formula is dairy free, gluten free and non gmo!
Here's how to use Collagen:
To start, opt for a reputable high grade quality collagen such as Genuine Health's Clean Collagen! In baking I recommend using an unflavoured powder, so integrating it into your favourite recipes is effortless, and won't impact the taste or texture of your meals or snacks. Collagen is not heat sensitive, meaning it could be baked or cooked without destroying it's health properties. I regularly slip mine into coffee, smoothies, salads dressings, and baked goods.
3 Big Benefits of Collagen:
Research has shown that integrating collagen into your everyday lifestyle will:
● Diminish visible signs of aging by hydrating and nourishing your skin with a healthy glow
● Strengthen bones and joints
● Increase your energy and overall well-being
Print
1⁄2 cup chia seeds
3⁄4 cup oats or oat flour
2 ripe bananas
1 cup unsweetened almond milk
1 scoop unflavoured Genuine Health Clean Collagen ( I used bovine)
1⁄4 cup pure maple syrup
1 tsp baking powder
1⁄4 tsp sea salt
1⁄4 cup or more of mini dark chocolate chips
---
Instructions
Preheat oven to 325 degrees. Grease a 6 donut tray baking mold ( make sure to really grease it though!) Add all the ingredients aside from the chocolate chips into a high powered blender. Blend until smooth! Distribute batter in the donut molds. The batter will be very sticky, that's normal! Top with dark chocolate chips. Bake in oven for 30 minutes. Allow cool at least 15 minutes before eating. Store in the fridge!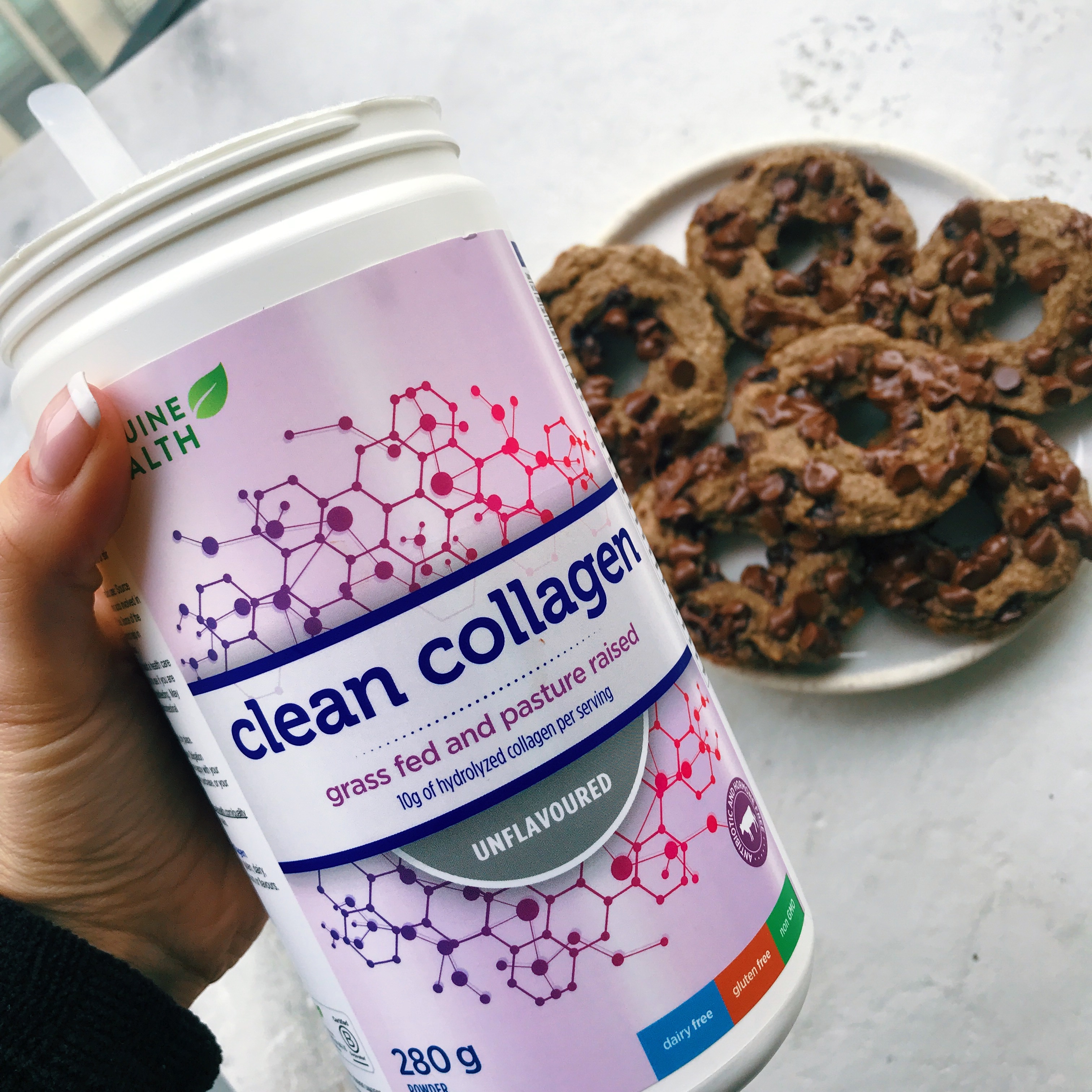 For more information on Clean Collagen check out https://www.genuinehealth.com/en-ca/products/collagen/
Also thank you Genuine Health for hooking up IHART followers with 10% off using code: HART10
Xoxo
Jord