Umm, since when did supplements become so friggin confusing? With so many supplements on the market, it's really hard to know which are good, which are bad, and if it's even necessary to take any at all! Even as a Nutritionist I am often overwhelmed when I walk into a health food store, so I can imagine it's tough for anyone! There are a handful of supplements, however, that most people can certainly benefit from, even without seeing a Nutritionist first. If you live in Canada, some baseline supplements include: omega 3 (fish oil or plant based), probiotics, and Vitamin D! You can be rest assured you are doing something good for your body if you take any or all of these. However, when navigating the aisles of supplements, make sure to look for a reputable brand that is backed by science. To make life a little easier, I have already done some of that work for you. I partnered with NutraVege to share with you what you need to know about Omega 3's.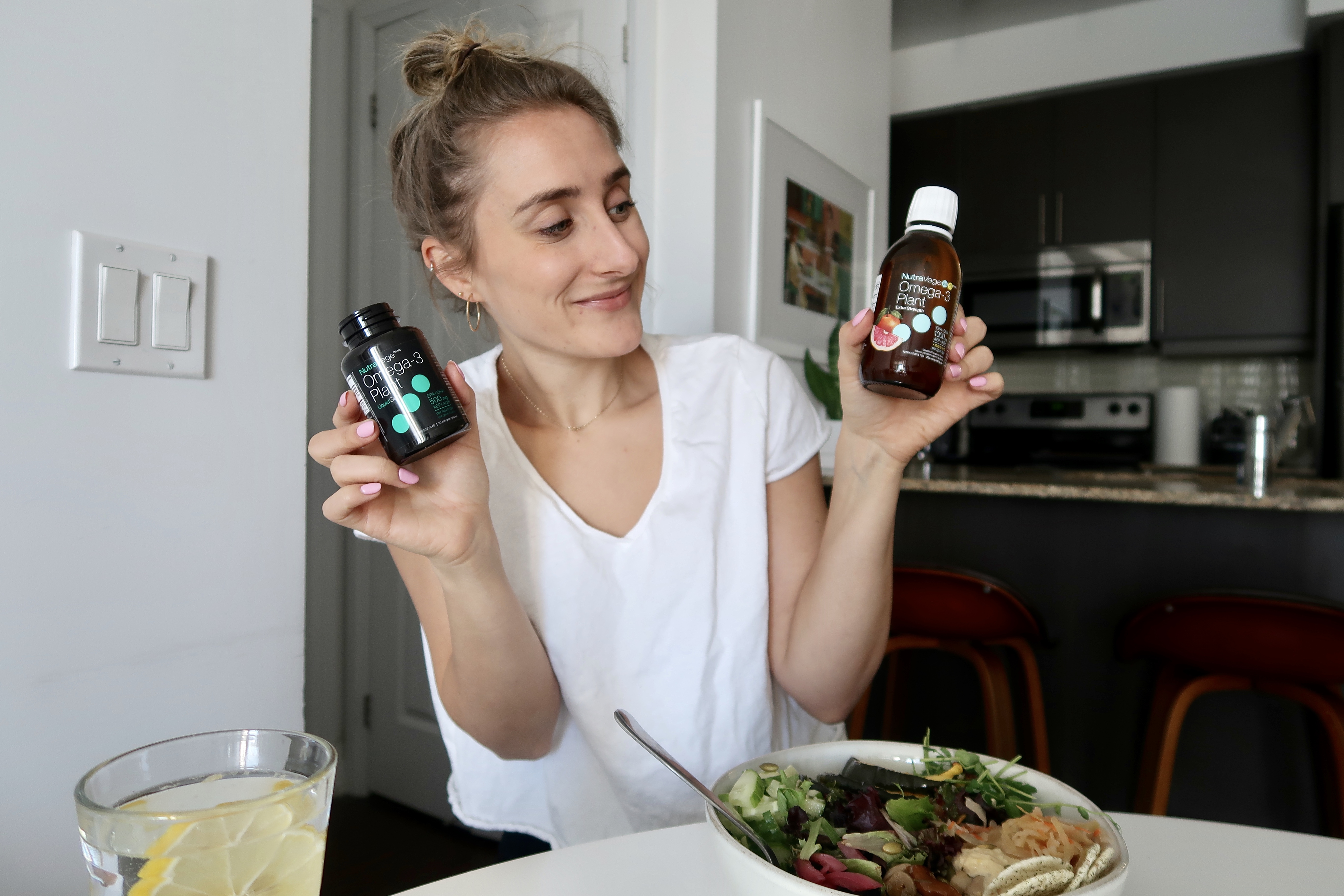 Why Omega 3?
Our body requires omega 3 fatty acids to properly function! It's something our body cannot make on its own, so we can only get it from our diet or supplements. Omega 3's help with heart health, brain health, mood, and much more. Even if you eat foods that contain omega 3s in them, a supplement is key- it sounds pretty magical actually!
Cool! So like… where can I get some?
Fish, fish oils, plant based Omega 3
What are Plant Based Omega 3s- I thought it only came from fish?
NutraSea recently launched NutraVege; a plant based Omega 3 supplement sourced from algae. YAY!!! Not to sound like the biggest nerd, but I was SO excited when I found out ( and honoured that they wanted to work with me). Most plant based Omega 3s on the market currently are sourced from flax or hemp which do not convert easily in the body. Algae oil on the other hand is a direct source of EPA + DHA, so your body doesn't need to work to convert anything. This is especially exciting for me bc now I have the perfect supplement to recommend to my vegan clients who can't take fish oils but want an Omega 3 that is still effective.
What if I eat fish? Should I still take supplements?
I personally eat fish and still supplement! I rotate between fish oils and plant based omega 3.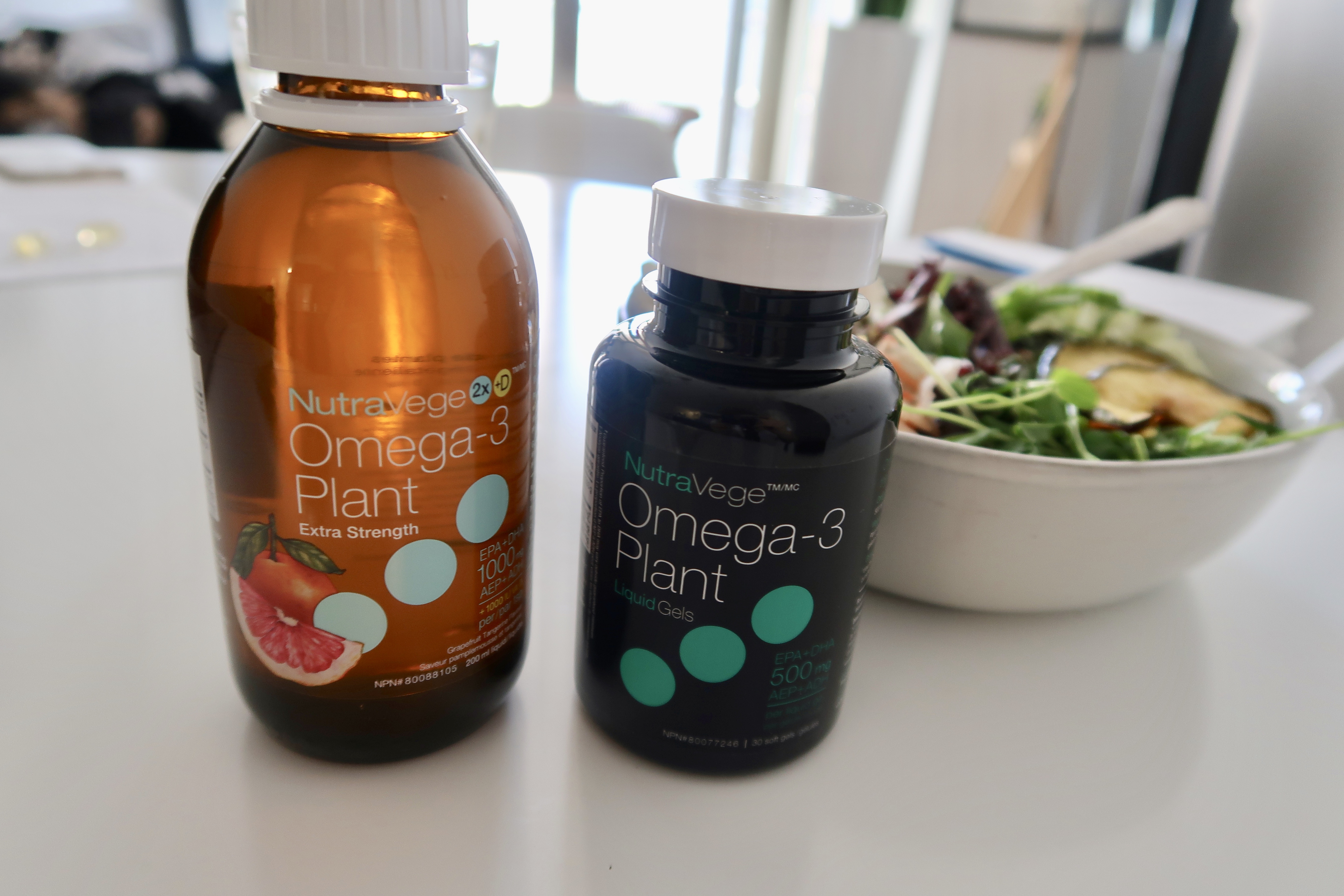 Capsules vs Liquids- which is better?
Generally speaking both are great options! I don't love liquids, so I am more of a capsule kinda gal.
Why NutraVege?
Every NutraVege lot is analyzed for purity and potency. A third-party testing program analyses every lot of NutraVege product for purity and potency, so you know you're getting the highest quality product. This is what I am talking about when I say look for a reputable brand! Their plant based Omega 3 is basically like a breakthrough in science. You get all the benefits of the Omega 3, minus the fishiness. So if you are like me and can't stand that fishy aftertaste when you take a supplement, or if you are vegan and haven't been able to source an Omega 3 that fits your diet, then you now know which aisle to go to in the health food store- you're welcome!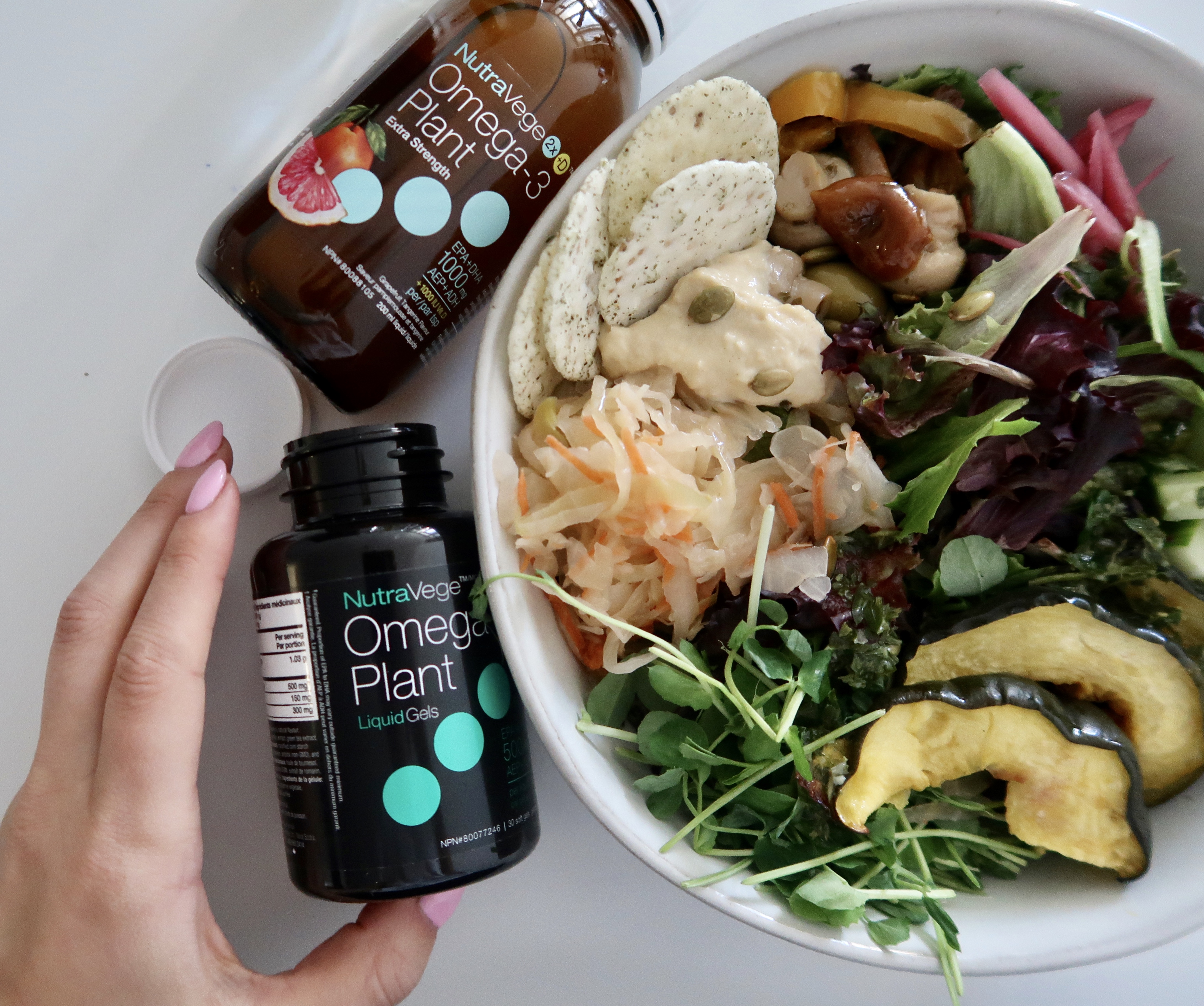 P.S. I have partnered with YMC and NutraVege and have received compensation for this post. All opinions are my own. Feel free to use NUTRAVEGE20 for 20% off all NutraVege products on Vitasave.ca website 🙂 Valid until May 10