I can't believe it was only ONE month ago that I was hiking glaciers and watching the northern lights in ICELAND! I'm so excited to finally share a recap about my amazing 6-day trip with one of my best friends. So here's the back story: we were both in need of a vacation and wanted to go somewhere we haven't been before. In the middle of brainstorming destinations, we stumbled across a $300 flight to Iceland through 'Wow Air'. We jumped at the opportunity, and it was the best decision we could have made. And hey, what's a little more cold when you're Canadian, Amiright?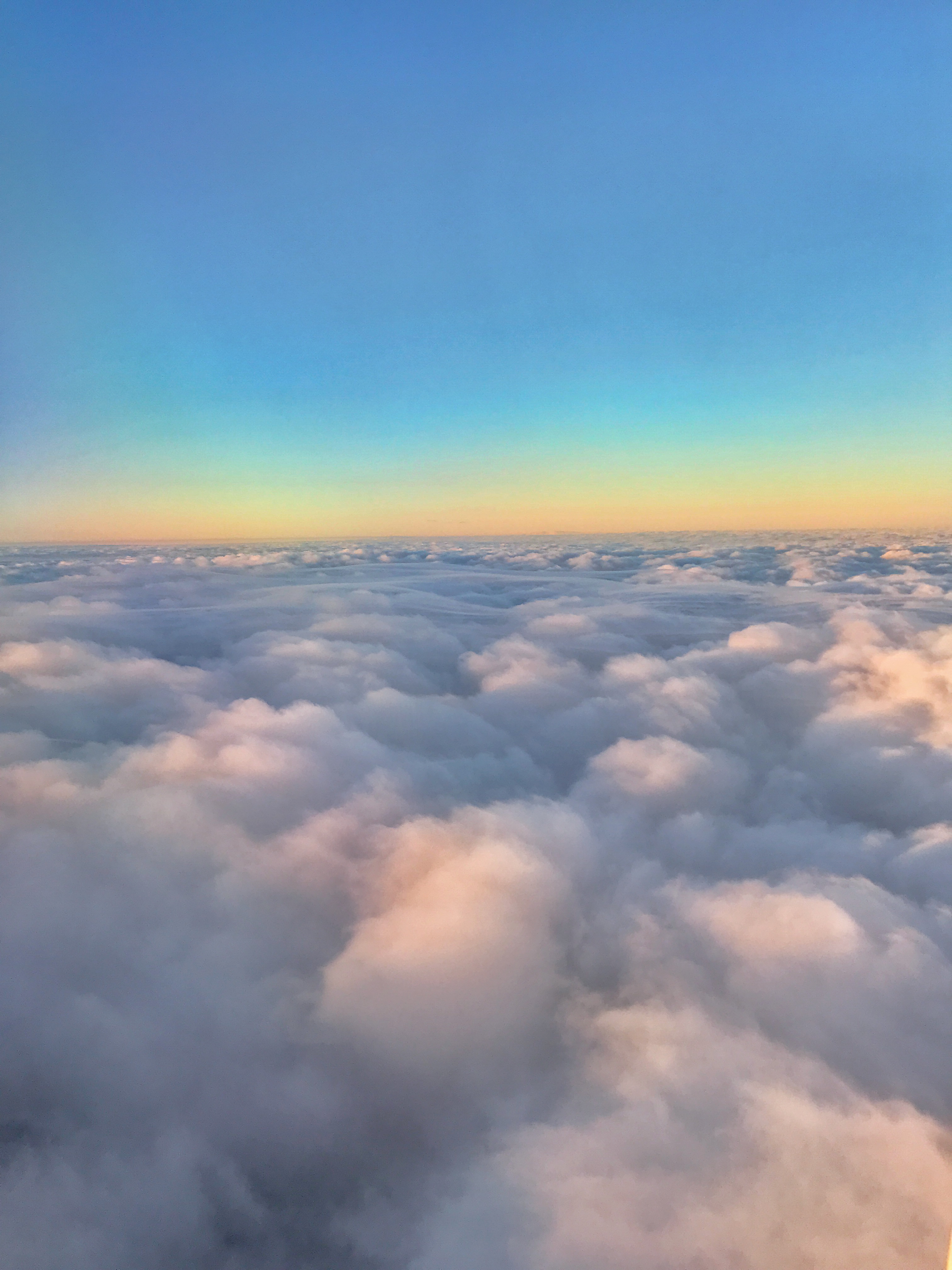 Although it may be inexpensive to get to Iceland, once you've arrived it is a VERY expensive country. To put things into perspective I never found a small drip coffee for less than $6 (CAN)! In other words, more than 5-6 days can get pretty costly!
Here is an overview of our trip, and please feel free to reach out for any specific questions:
Getting Around: Reykjavik Rent-A-Car
Firstly, renting a car is an absolute must. We rented our car from Reykjavik Rent-A-Car and it was perfect. The best decision we made was the Wifi add-on. Not only did we have access to Wifi in the car but we also carried it everywhere we went without paying an insane phone bill. Also, the road conditions are constantly changing due to frequently changing weather so being able to check the driving conditions was essential. You can download apps to help track the road conditions, we used one called Vegagerdin.
Attractions:
Northern Lights: Super Jeep Is
One of the major reasons to visit Iceland in the winter is the possibility of seeing the Northern Lights. We booked a tour through Super Jeep Is and it was an unforgettable experience. Drinking spiked hot chocolate under the northern lights was a definite check-off-the-bucket-list type of experience. (Make sure to dress WARM!). Shout out to Raggi, our amazing tour guide who had us laughing hysterically for hours.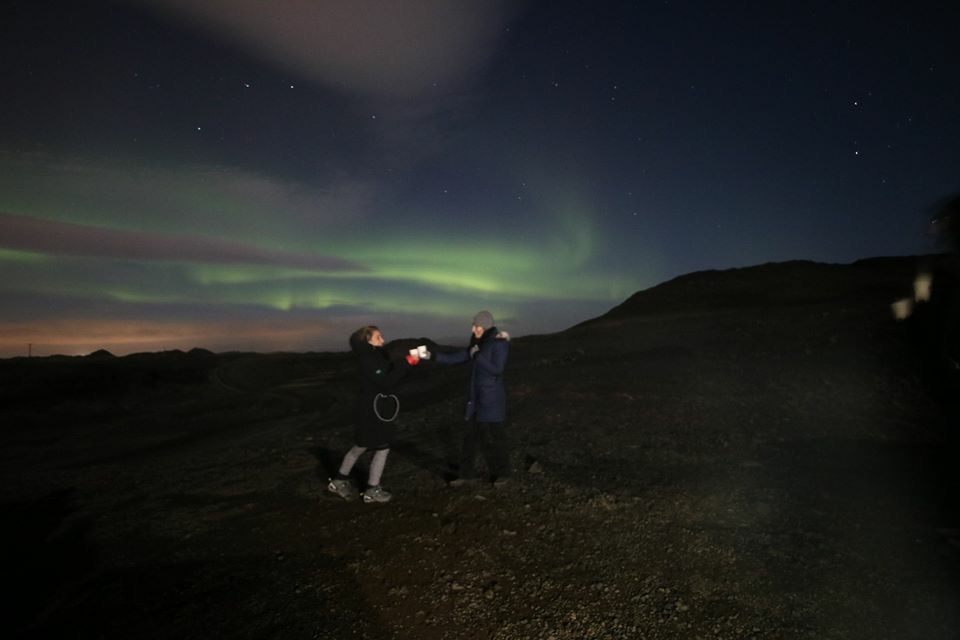 This is a geothermal spa and to the locals, is known as a "tourist trap." There are geothermal pools throughout the country that are much cheaper but full disclosure, this was one of my highlights! While it is expensive (approximately $100 CAD per person) it's an incredible way to begin or end a trip in Iceland. It's very close to the airport so most people either go on their way to or from the airport. We went on our last day and it was a surreal experience watching the sunrise from the lagoon while sipping on champagne followed by getting algae face masks.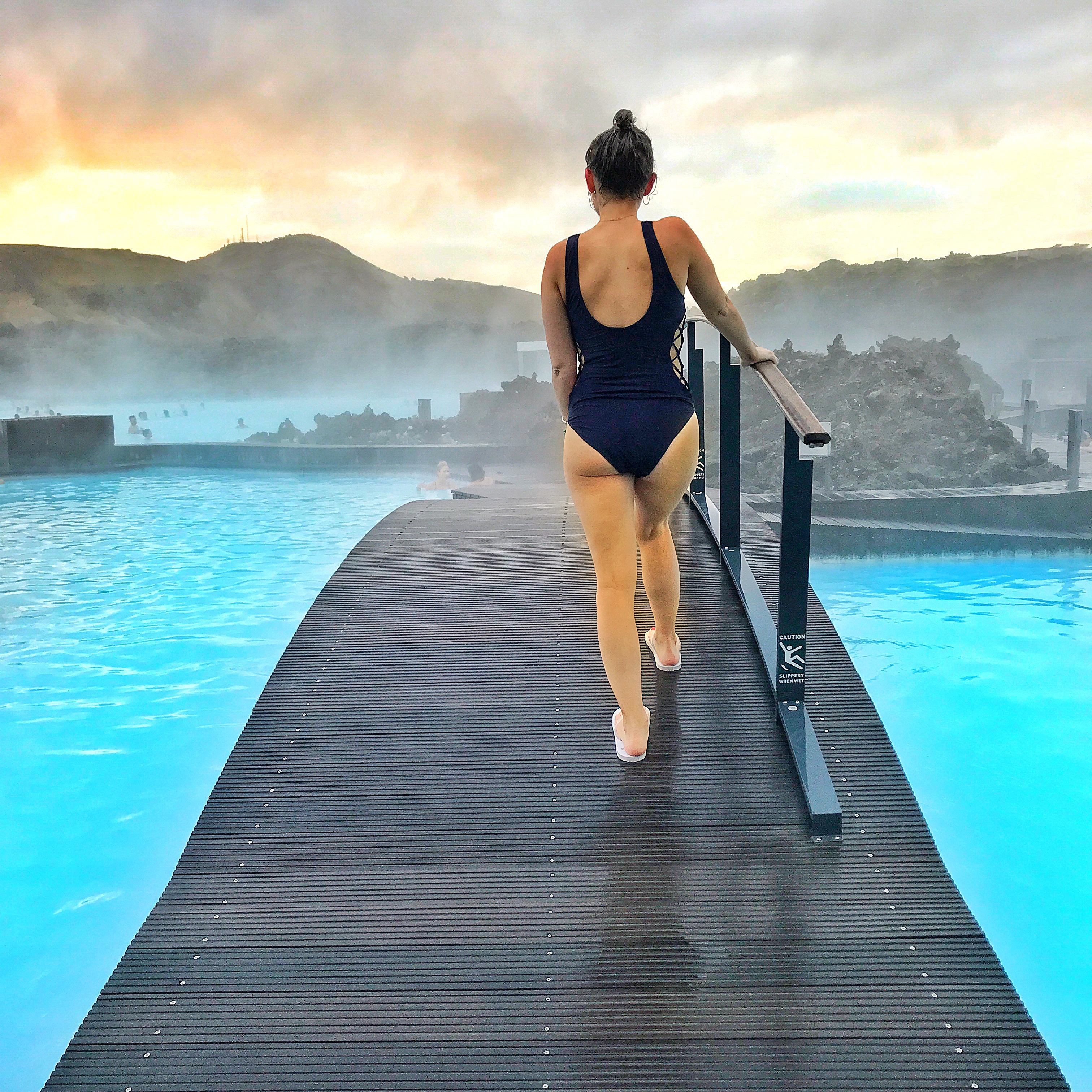 The Golden Circle

Driving the Golden Circle makes every tourists list of things to do in Iceland. Spots to stop at include

Thingvellir National Park, Gullfoss Waterfall, Geysir, Kerid Crater.
Seljalandsfoss Waterfall

En route to the south coast you will stumble across this impressive and breathtaking waterfall. There's a path that takes you all the way around the falls, but just a warning, you will come out SOAKING wet.

Skogafoss waterfall

Instagram's other favourite waterfall. You can view this waterfall from the ground below or climb up to the top for a more dramatic view.
Reynisfjara Black Sand Beach

This black sand beach is a truly unique and beautiful place. The sneaker waves here are no joke. We found ourselves amongst a group of tourists running full speed to avoid getting hit by the waves!

Sólheimasandur Abandoned Plane

This plane, located 4 km (2.5 miles) off the main road, was a US Navy plane that crashed back in 1973. No one was killed in the crash and the plane has remained on the beach ever since.

Solheimajokull

A large glacier and great place to do a glacier walk.

Vatnajokull National Park

Where you can find the largest glacier in Europe! It is located within a national park where you can also see Skaftafell, another impressive waterfall. There are also tons of hiking routes. This is a great place to see the ice caves or hike a glacier.

Jokulsarlon Glacier Lagoon & the Diamond Beach

Most popular glacier lagoon. This lake is filled with huge icebergs that have just broken off from the glacier. The icebergs drift onto shore at a black sand beach called the Diamond Beach. The contrast of the blue icebergs to the black sand is breathtaking.
Fun fact for you Game of Thrones fanatics: Everything north of The Wall is filmed in Iceland!
Eats:
As mentioned previously, Iceland is very $$$. If you are staying in Reykjavik it's actually easy to find great and healthy options, but even the casual places can cost quite a bit. We typically grabbed a quick coffee and sandwich for breakfast and brought a lot of snacks including protein bars, crackers, matcha, and nut butter packets to fuel us through the day. That also meant we could indulge a little bit at dinner and let me tell you, Iceland has some incredible restaurants to indulge at!
NOSTRA (Reykjavik)- We are still talking about this food experience. We decided to go all out an have 1 night of fine dining. This is something I never do, and it was sensational. Every detail from the decor to the service and of course, the food was impeccable. We did a 6 course seasonal tasting menu and each dish was better than the last. The chefs at this restaurant source most of their ingredients locally and try to create as little waste as possible. The quality of the ingredients was notable and the food and cocktails were delicious. ( fyi- it's the type of place that if you drop a napkin, they notice within .2 seconds lol )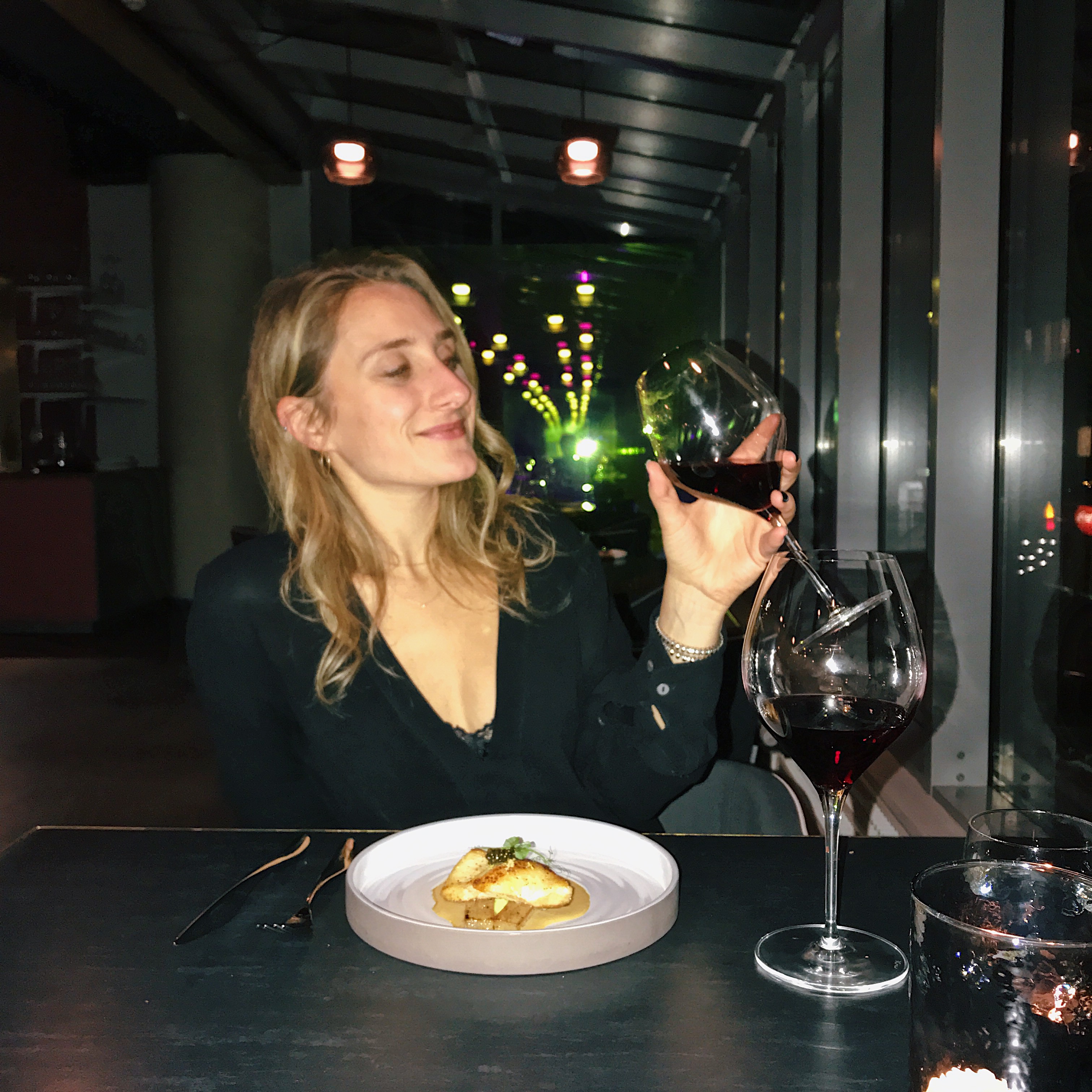 Joe & the Juice (Reykjavik)- It was amazing to see one of my favourite cafes here! If you're looking to be healthy, this is the spot: they offer fresh juices, yummy sandwiches and delicious coffee. There are a bunch of locations around Iceland.
Hlemmur Matholl (Reykjavik)- This is a trendy food hall in Reykjavik with a bunch of small food stalls. It's a great place for a unique dining experience. We ate at Skal which was a higher end spot and got bar seats. We shared a bunch of dishes including baked arctic char, grilled octopus, beef tartar and smoked carrots. They also serve all natural wine with no additives.
Smidjan Brugghus (Vik)- We stated in Vik which is a tiny little town. All the Restaurants are incredibly expensive and to be honest none of the menus looked good. We decided to go all out and feast at Smidjan Brugghus brewery. We enjoyed cheeseburgers & fries, and of course delicious craft beer. Zero regrets. The food was delicious, and worth the indulgence.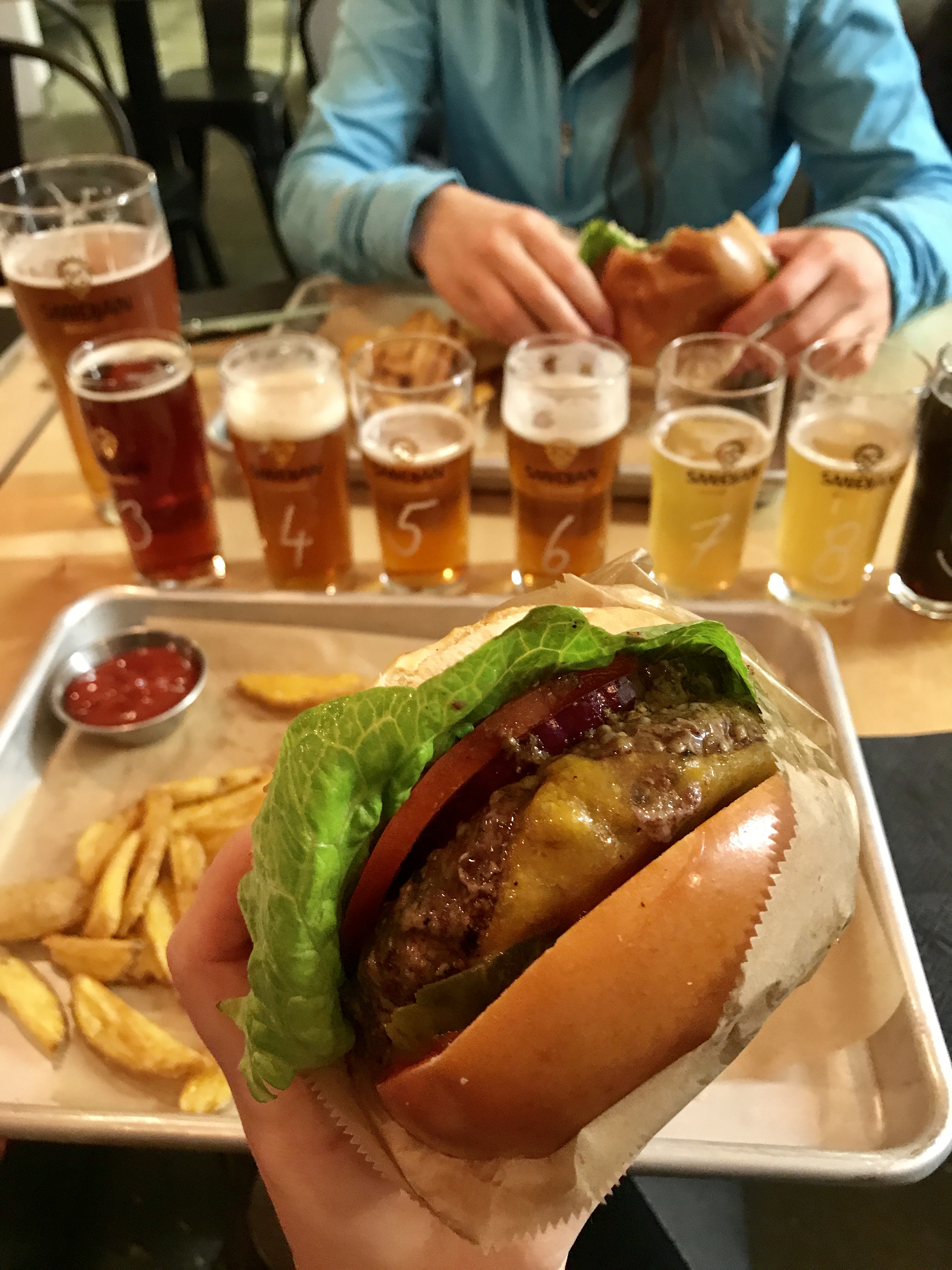 Accommodations:
GUYS!! I'm obsessed with this hotel. The hotel had a contemporary and luxurious vibe without feeling pretentious. Every aspect of our experience was on point, from the gorgeous room, to the happy hour, consisting of cozy cocktails on cozy wooden chairs with fur, to delicious and healthy brunch options, including a full salad bar and granola station. It was particularly unique because it felt so different than anywhere else in Iceland. The hotel also offered complimentary tea and coffee throughout our stay which really made a difference! I regret not staying here the entire time.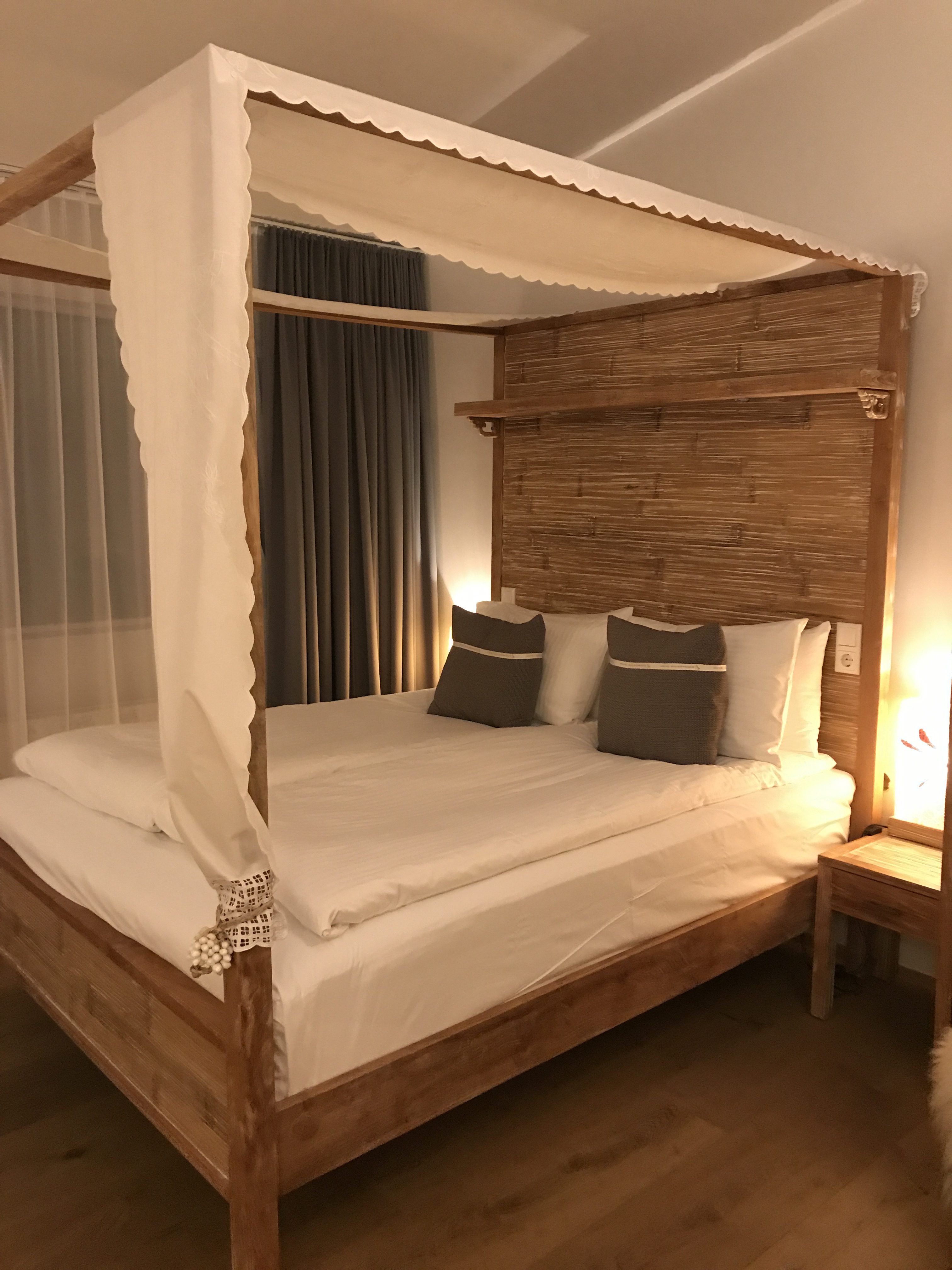 Iceland in the Winter:
While summer is high season for travel in Iceland, there are definite pros to planning a trip there in the winter. For one, there are significantly less tourists making things less expensive and less crowded. Some of the small fishing towns along the coast have few accommodations and book up months in the advance, so if you're the kind of person who likes to go with the flow on vacation and book things as you go, the winter time would serve you best. We had no problem changing our plans at the last minute. There are also winter specific highlights to do in Iceland, such as the ice caves and northern lights. P.s this was definitely not the most "ihart" trip. It was tough to find big salads which is what I am used to eating, so just went with the flow as much as possible. It was an adventure/food/wine tour, and I loved every minute of it!
Fun fact about Iceland: The Ring Road encircles the entire country and is approximately 1,332 kilometers (828 miles), so you can drive around the gorgeous country in only 12-13 hours!