Wild Planet Tuna
When I was growing up there were some go-to foods that were almost always on rotation, and a tuna sandwich was one of them. It made for a perfect, easy lunch- creamy tuna in between two pieces of pillowy white bread- and when I was reallllly in the mood for a treat, I would get cheese and add extra mayo. I have to admit, I still loooove a good old tuna sandwich, or even a tuna melt when I'm feeling extra indulgent. But, as you all know, I love to create a healthy spin on the classics. So while the classic tuna sammy remains one of my faves, when I make it for myself, I like to make a healthier version.
Why I HART tuna:
I always have several cans of tuna in my pantry because it's a quick and easy protein that I can always have on hand and not worry about it going bad. It's also a great source of omega 3 fats. (Reminder: our body cannot make omega 3 fat on it's own so we need to get it from diet!) I like to buy Wild Planet Wild Tuna because of its lower mercury content aaaand it's not packed in water or oil- making it the perfect tuna for me to incorporate into recipes.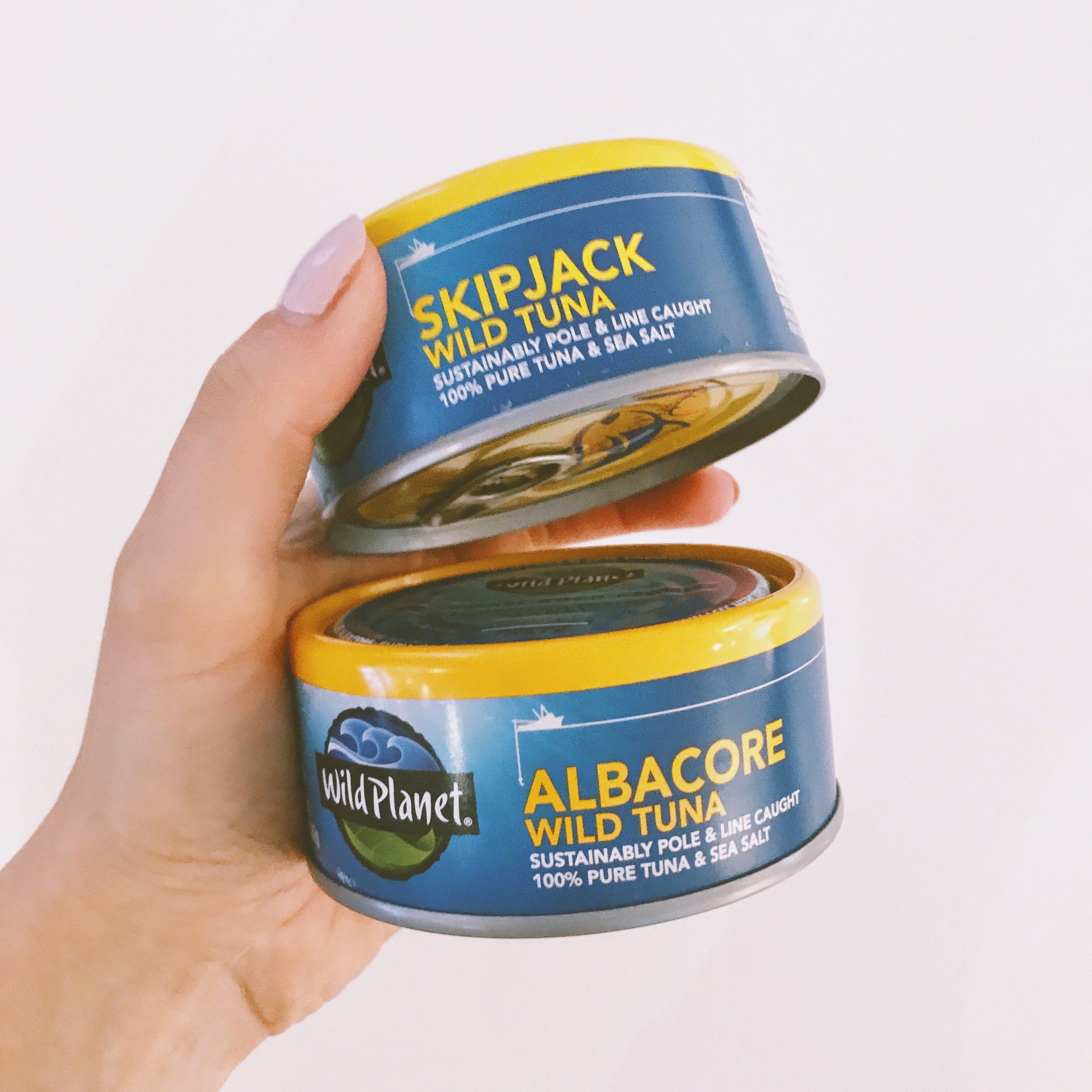 How to select tuna:
Like with most foods, you should definitely be knowledgeable about what you are getting before you buy. Tuna is not different. Although tuna is high in protein and nutrients, it's important to be mindful of how often you consume it, and when you do, also consider where it's coming from. I prefer to buy wild tuna rather than farmed- with any fish for that matter! (Mercury is a heavy metal and toxic to the body, and too much of it can lead to various health issues).
The nice thing about purchasing products from Wild Planet is that they are very meticulous with where they source their seafood (not just their tuna!). Their products are only cooked once which means they have higher levels of omega 3 fatty acids in comparison to some other brands whose tuna goes through a multiple cooking process. AND, their cans do not contain BPA's- an industrial chemical found in many canned foods.
Wild Planet only sources pole and line as well as troll caught tuna, which are the younger and smaller, migratory tuna that are caught near the surface that naturally contain less mercury than other brands.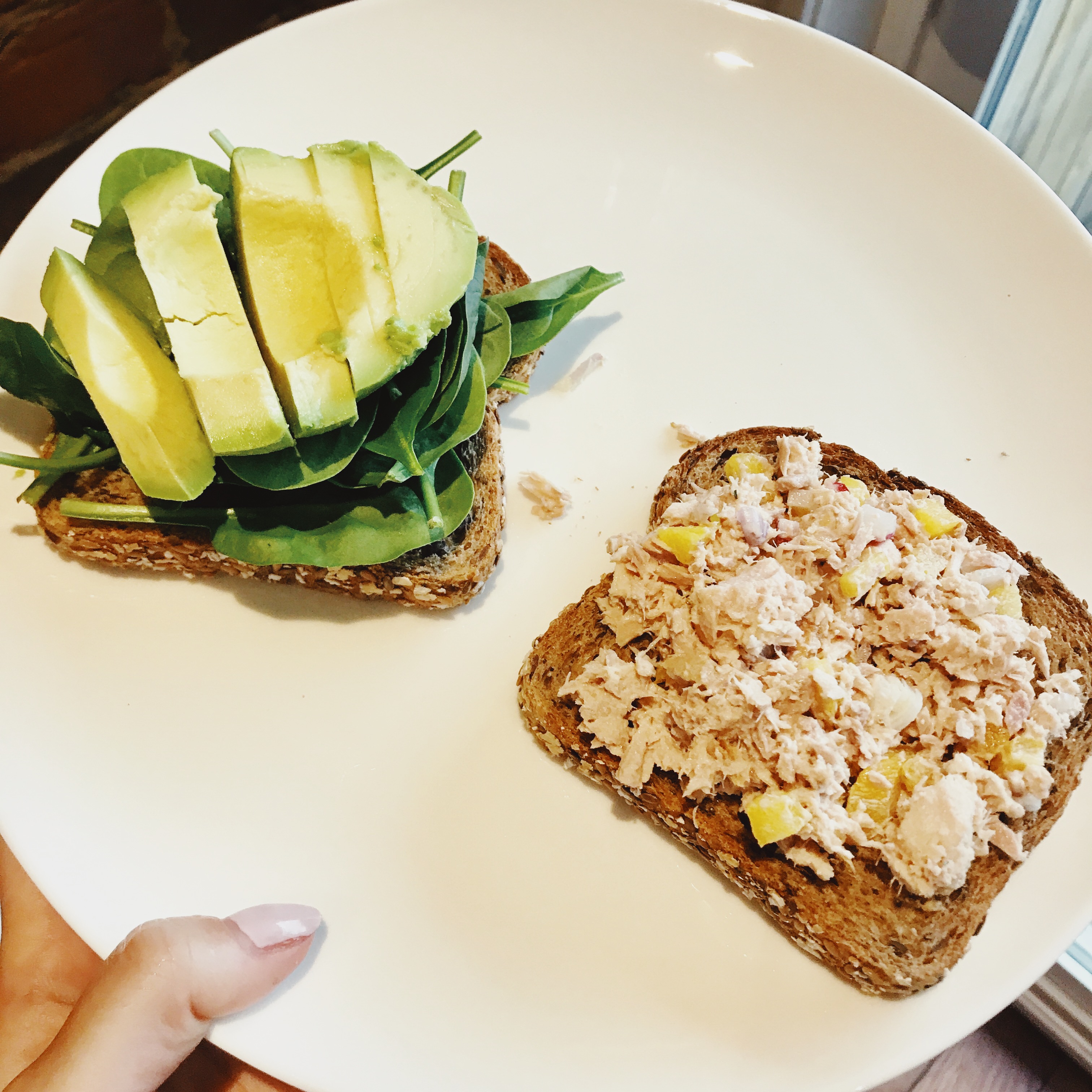 Here are some of my other healthy tuna hacks that I use to pack in more nutritional value:
Swap out the mayo for avocado mayo, or even just avocado

Swap out the mayo for plain greek yogurt

Mix the natural juices in the tuna can back into the tuna to keep the nutrients in the juice.

Toss the tuna in a food processor and add veggies to the mix (I like adding carrot, peppers and celery – any combo of these)

If using tuna in a sandwich, opt for a sprouted grain bread

Use the tuna as a dip with sliced veggies or crackers on the side
My Go-To Veggie Tuna Recipe:
1 can

Wild Planet Wild Tuna

1 tbsp avocado mayo

1 stalk of celery (finely chopped)

1/4 red pepper (fine chopped)

Sea salt to taste

Black pepper to taste

Optional: chili flakes for an added kick. 

If you have a food processor, this recipe is great when everything gets tossed all together and it reeeeally gets combined. This makes for a smoother tuna salad. But if you prefer your tuna salad with more texture, chop the veggies and mix it up by hand!
P.s I linked the Wild Planet site here: https://www.wildplanetfoods.com/ Make sure to check out all of the delicious and sustainable products they have!
#WildlyGoodPlanet!