I love visiting the spa to de-stress and relax. So, as a health and wellness blogger living in Toronto, I can't believe I only visited Ste. Anne's Spa for the first time this Summer! I have always heard such amazing things about this place and finally got to experience it with my sisters. We arrived on Canada Day and it was the perfect start to a Summer getaway from the city! Spoiler alert: it was a magical experience!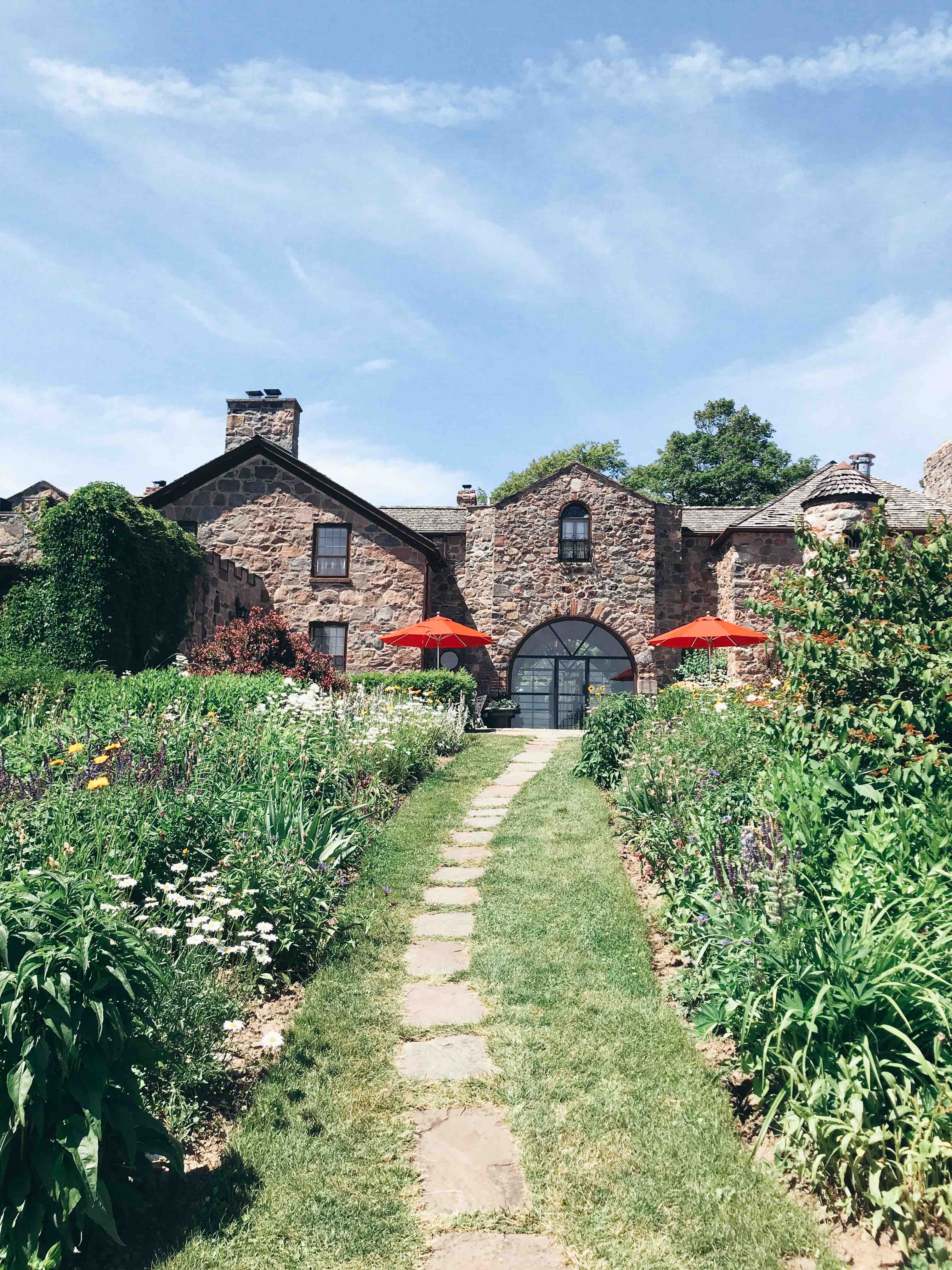 Here are the deets of our incredible girl's getaway! 
THE VIBES:
The property is located on 500+ acres of rolling hills, countryside, and castle-like structures. You'd literally think you were staying in a European Villa, only you can see Lake Ontario in the horizon. Arriving at Ste. Anne's Spa is exactly how you want to begin your de-stress weekend. The dress code is strict: white robes, no makeup and a detox tea in hand. Whether you're going for a facial, high tea or lunch, that robe is not coming off!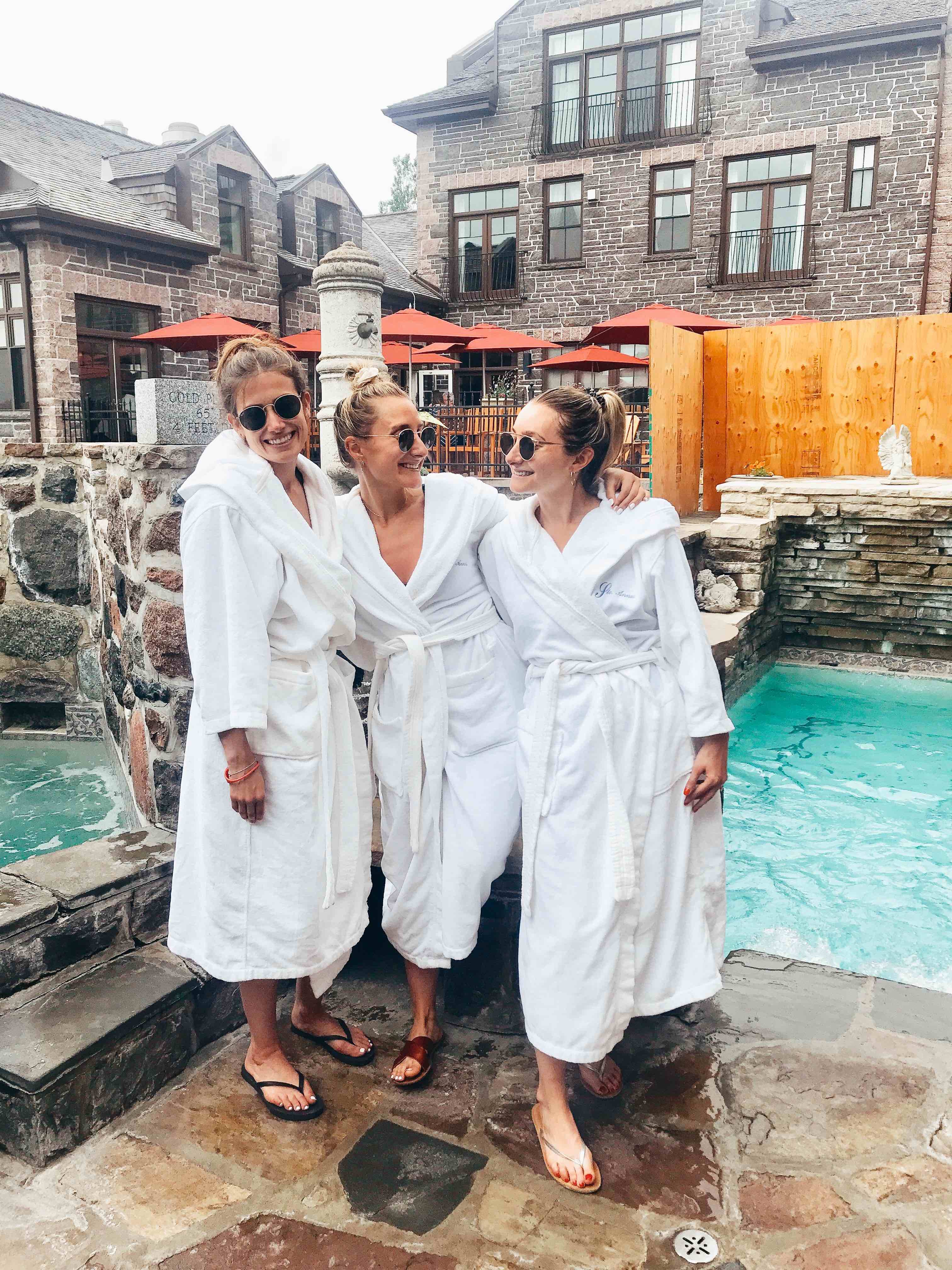 THE ACTIVITIES
The Pool: we spent a lot of time at the pool relaxing, reading, tanning and swimming. Everyone is super respectful of everyone's space. Although talking and laughing is permitted, ''indoor/quiet voices" are standard conduct. 

Fitness + Zen: The outdoor grounds are beyond gorgeous with lush gardens everywhere.  At any given time, there's always something relaxing to do. You can go on a long nature walk, take a yoga or fitness class, cozy up with a book at one of the many 'lounge' spots across the property which include hammocks, Muskoka chairs, swings, etc.
Spa Services: I went for a CBD Massage and it was INSANELY amazing. Melissa and Talia both got facials too. The spa is actually known for its signature facials. They don't do standard 'extractions' but instead focus on relaxation, where they use exfoliating techniques and also throw in a scalp, shoulder, leg, and foot massage. TAKE US BACK!
Massage Chair + Eucalyptus Steam Room: As if the actual spa services weren't enough, there's an entire room with a view, dedicated to massage chairs, that overlooks the beautiful grounds. They obviously know what they're doing because the massage chairs are like having a real massage and we wish we could stay in them forever – but there's a 20-minute or so rule so we had to get out eventually 🙂 We also went into the eucalyptus steam room for the ULTIMATE detox. This one's great after  a heavy meal but make sure to drink lots of water after!
Small Pools: The small pool area has a hot, medium and cold pool that we dipped into for about 10 minutes each. It was just another amazing way to feel relaxed, phone-free and in the moment.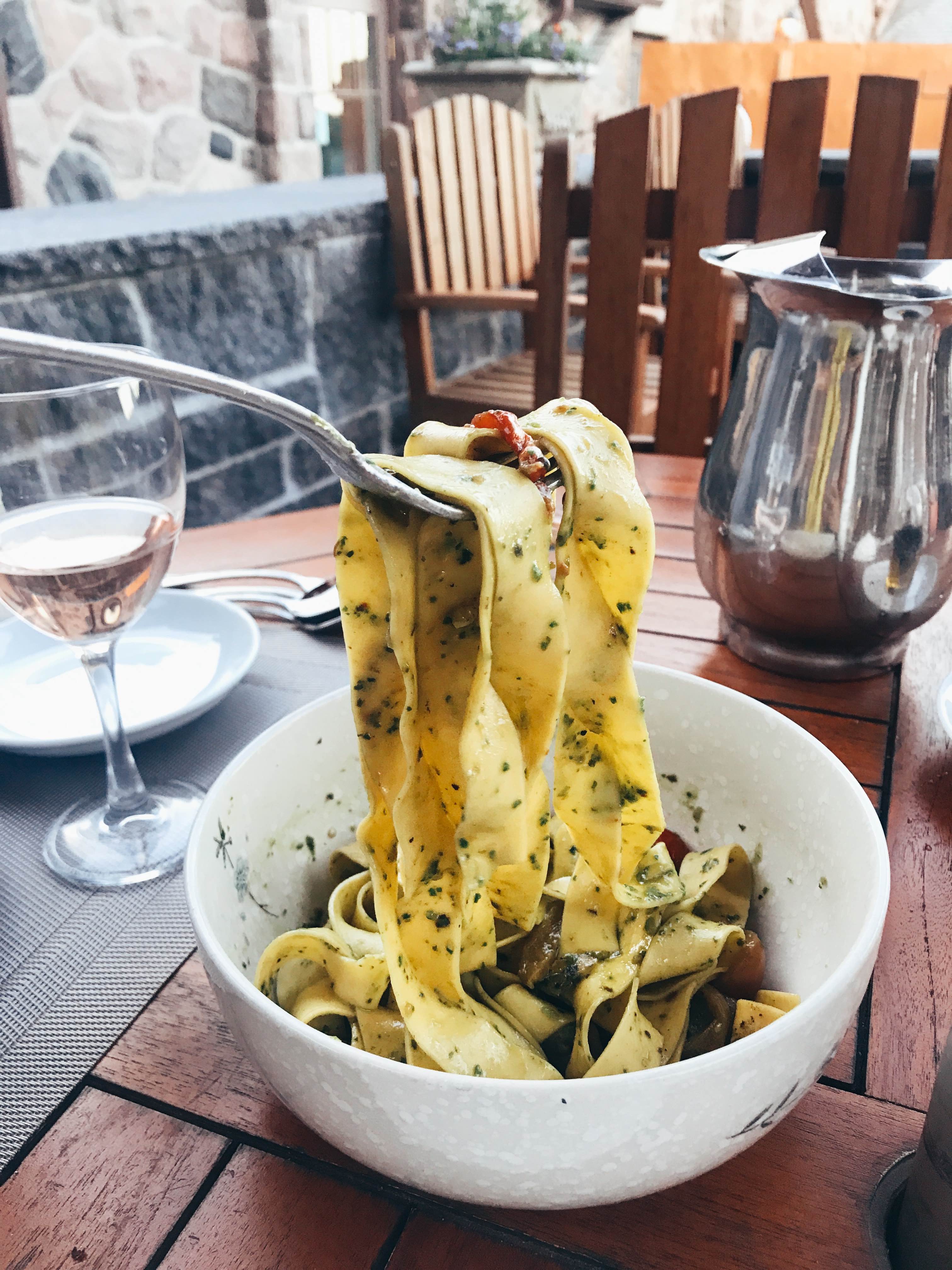 THE FOOD
There is one main dining room/terrace where all meals are eaten at, called the Main Inn, with a patio. For the patio, it's first come first serve but we managed to snag an outdoor spot for every meal 🙂
All of the meat is locally farmed and a lot of the baked goods are house-made at the Ste. Anne's Bakery, so we knew we were in for a fresh, local experience. There's a large menu and it's pretty easy to eat healthy without feeling deprived. Side note- the burger was DELISH! Everything was fresh, and delish!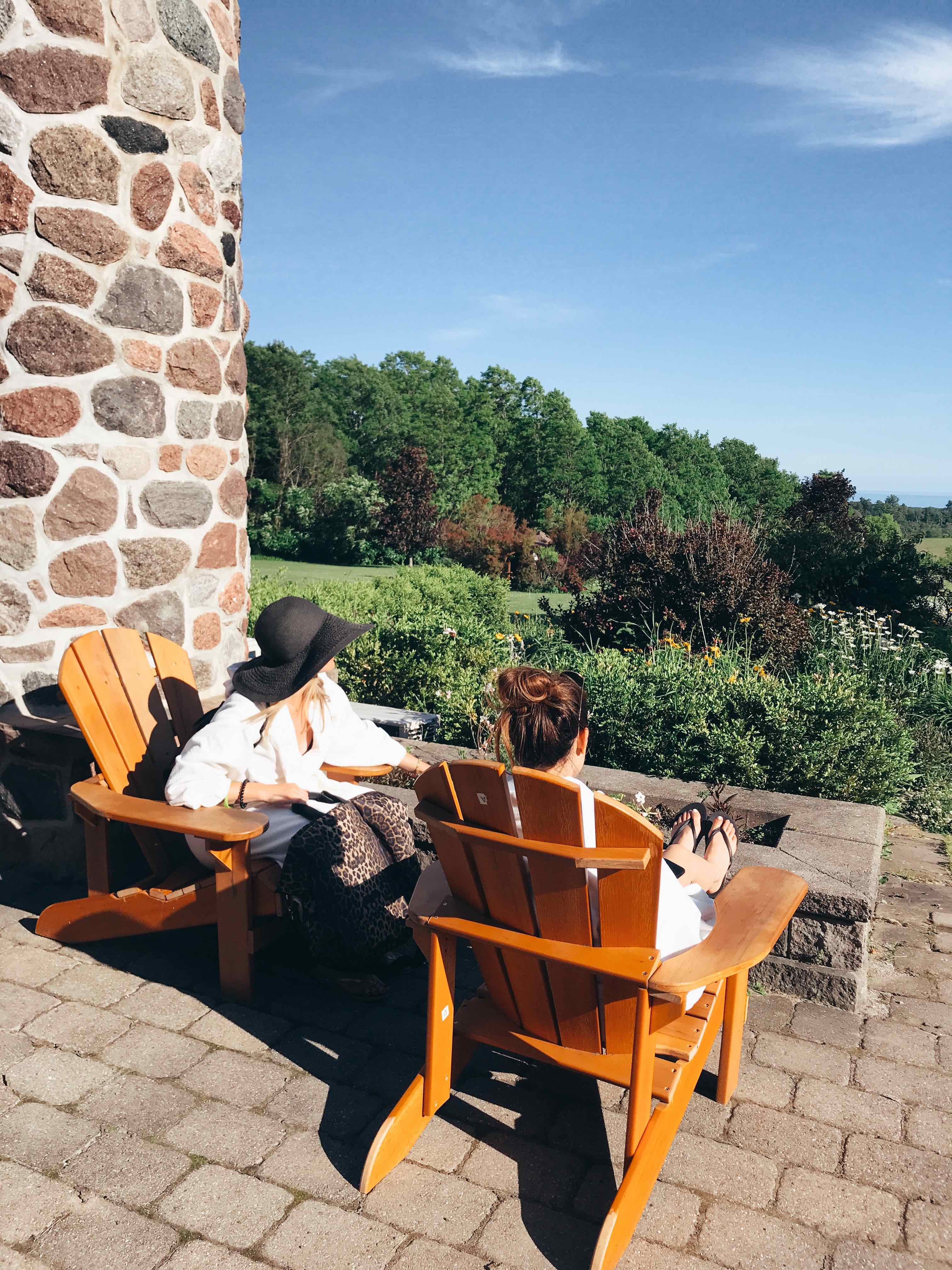 THE ACCOMMODATIONS
We stayed at the Vista Lago Cottage and even though we were only 3 people, we could have easily slept up to 8! The cottage has 4 bedrooms, a full kitchen, a private hot tub, two gorgeous bathrooms (one with a claw-foot tub!) and a gorgeous sunroom with a lake view. To be honest, we didn't need such a big place because we hardly spent time there but it was gorgeous!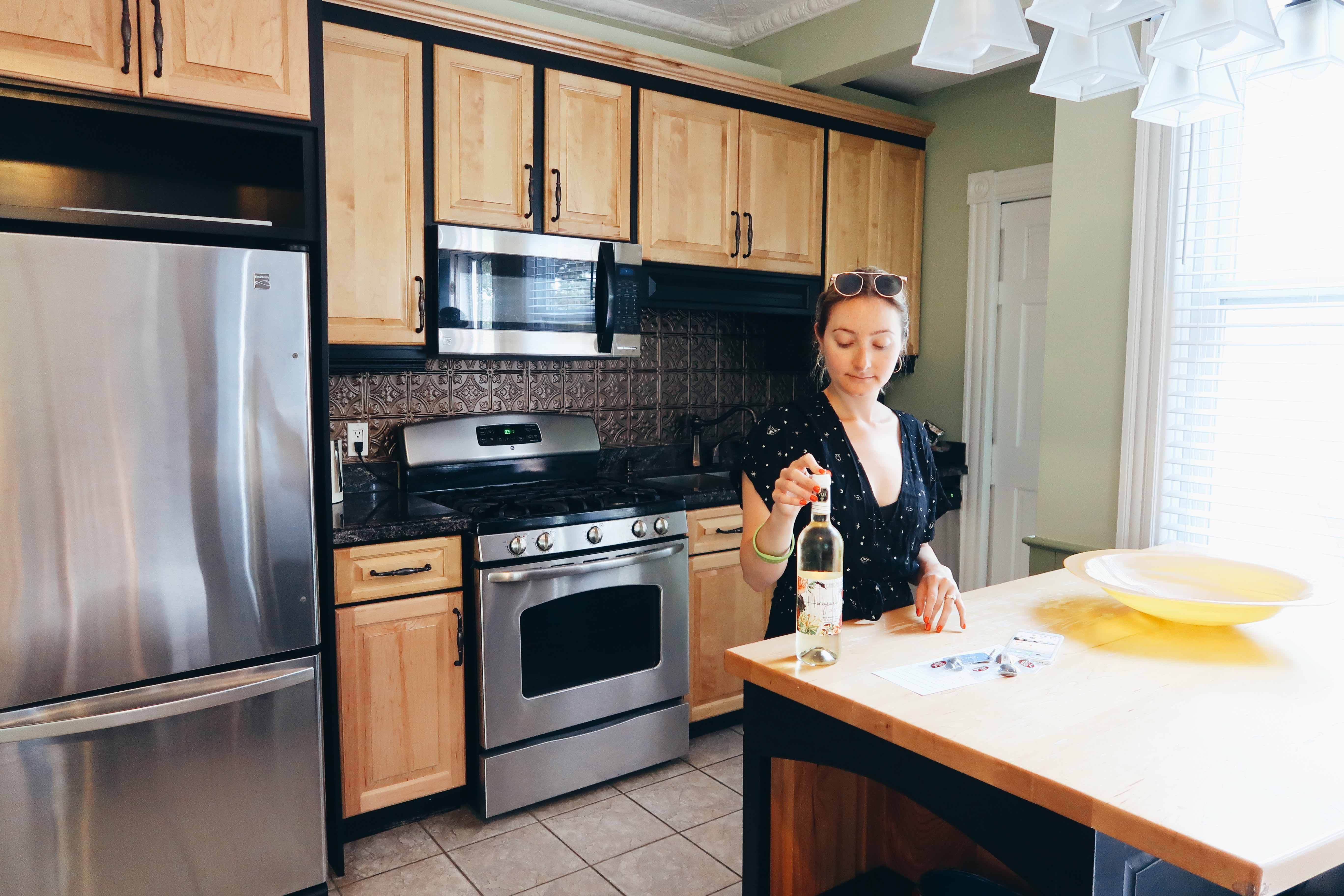 Since the cottage is located 1.5 km from the Main Inn, there was a complimentary shuttle service to and from whenever we wanted! The staff were so incredibly nice and gave us mini-history lessons every time they picked us up to go to a meal. 
3 IMPORTANT THINGS TO KNOW BEFORE GOING TO STE. ANNE'S SPA 
BYOB- They don't have a liquor license so we brought our own wine and there is no corking fee. We didn't get "drunk" but it's nice to have a glass of rose or 2 with our meals 🙂 They were super accommodating and chilled our wine in the fridge the entire weekend so it was always available for us when we arrived for a meal. 

Don't pack fancy clothes – We weren't exactly sure what to expect so we brought a bunch of cute outfits, in addition to our casuals, but we honestly did spend most of our time in white robes, makeup-free in casual clothes or pool and sundresses. It was such a nice break from city life!

Sun Screen – This one might be obvious, but you spend so much time outdoors and it's so important to stay protected ALL DAY! In case you didn't see my burn chronicles on Stories, I ended up getting a huge burn after sitting out for 1 hour before applying my sunscreen!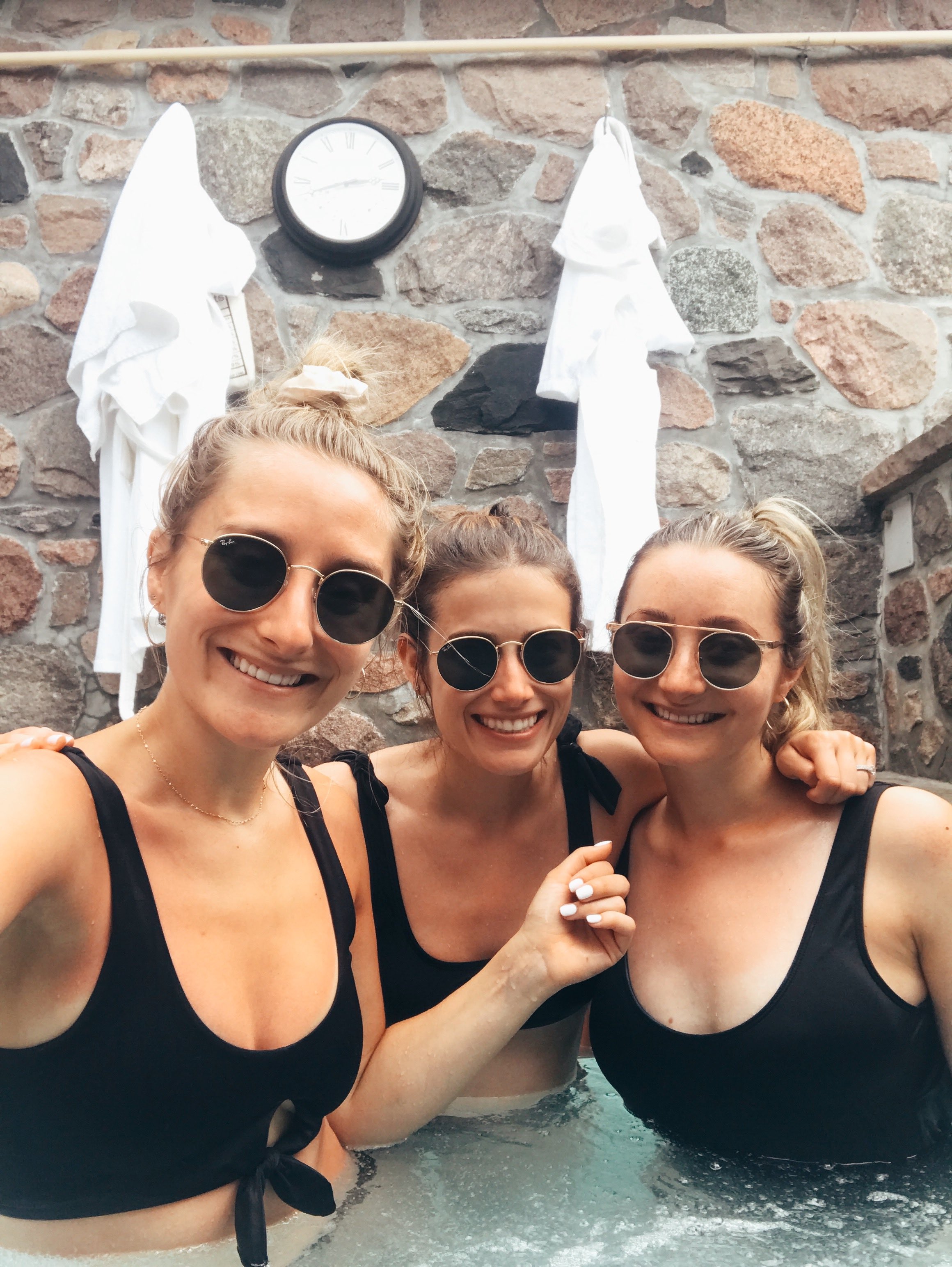 Overall, we had such an amazing time!! It was filled with lots of relaxation, pampering, and unwinding – which we all need from time to time! While there are some spas that end up being totally overrated,  Ste. Annes Spa was truly the perfect place to have a short-and-sweet getaway from the city. I also like that it's not snobby at all, and everyone is there to unwind and engage in self care. I'll DEFINITELY be going again!! Have you been to Ste. Annes Spa? I want to know! Comment below and share your experience with me!