Tel-Aviv has so many incredible neighbourhoods to stay in, so I decided to use my recent trip to Tel-Aviv as an opportunity to stay in a few different areas (because Yolo!). After a 10-hour flight, I spent my first night with some much needed R+R (Pool/Beach/Cocktails/sleep), so by my second night I was finally ready to take in some city vibes and Tel-Aviv's diverse culture. I partnered with Booking.com to explore a new part of Tel Aviv and they hosted me for 3 nights! I had heard of Rothschild Boulevard (a famous street in the city) but had never been, so I decided to stay at Diaghilev Live Art Suites Hotel which is located on Maze street (Adjacent to Rothschild). Booking my trip to Tel-Aviv was somewhat of a last-minute decision, so partnering with Booking.com was the best decision I could have made. I always find it to be the easiest and most  flexible option when it comes to choosing hotels and neighbourhoods, and it was cool to learn more about their brand. Here's a little recap of my stay at the hotel/neighbourhood:
My Hotel Stay: Diaghilev Live Art Suites Hotel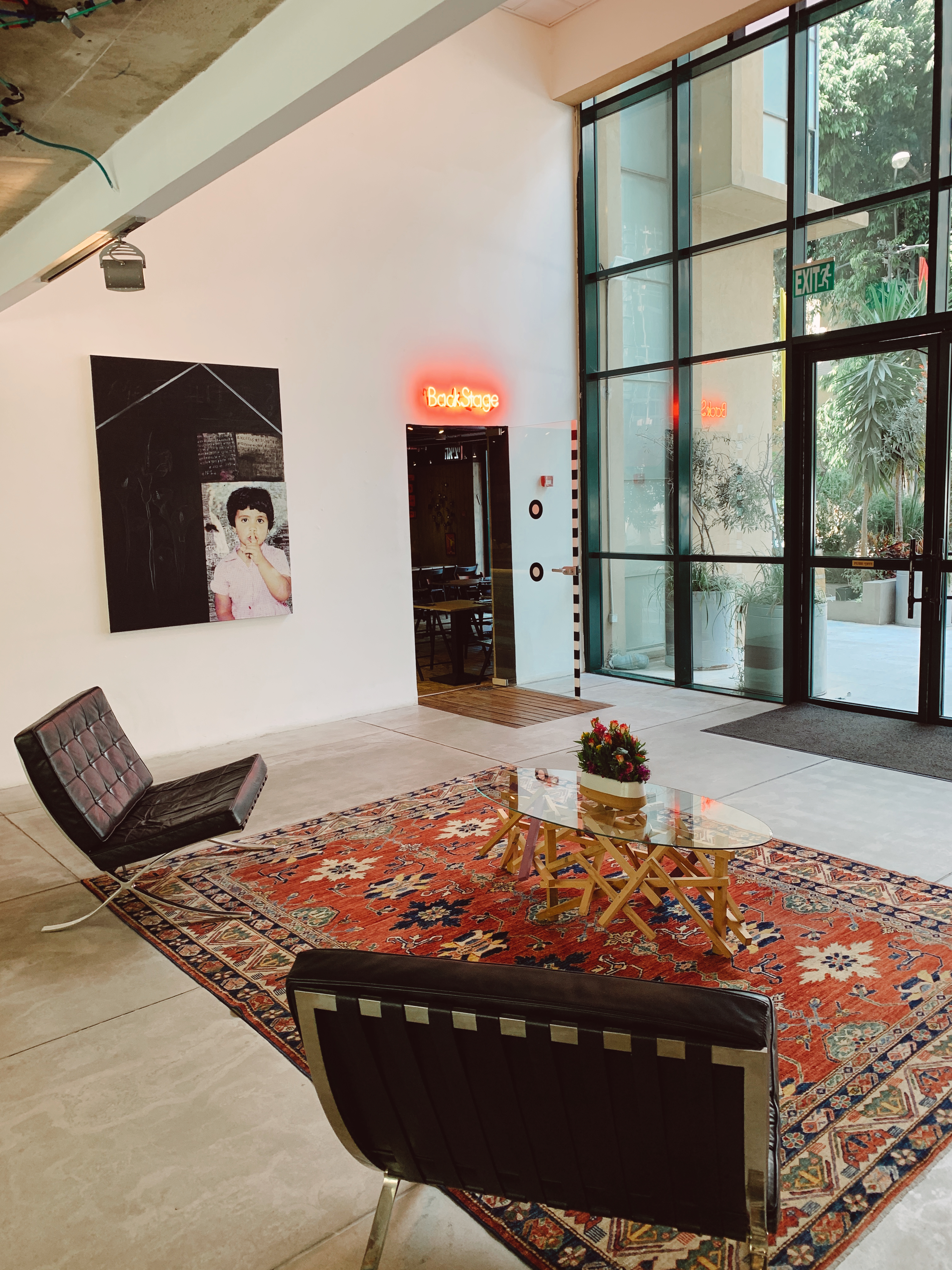 Being super central without actually staying on Rothschild Blvd meant I was close to the bustling excitement (without hearing the noise of the street at night.) The Diaghilev is a casual art-filled hotel which features funky art installations and furniture throughout the lobby. The rooms are suite-style so they're super spacious and the art and vibrant rugs made it feel more personalized (like staying in my own  apartment) versus a streamlined hotel.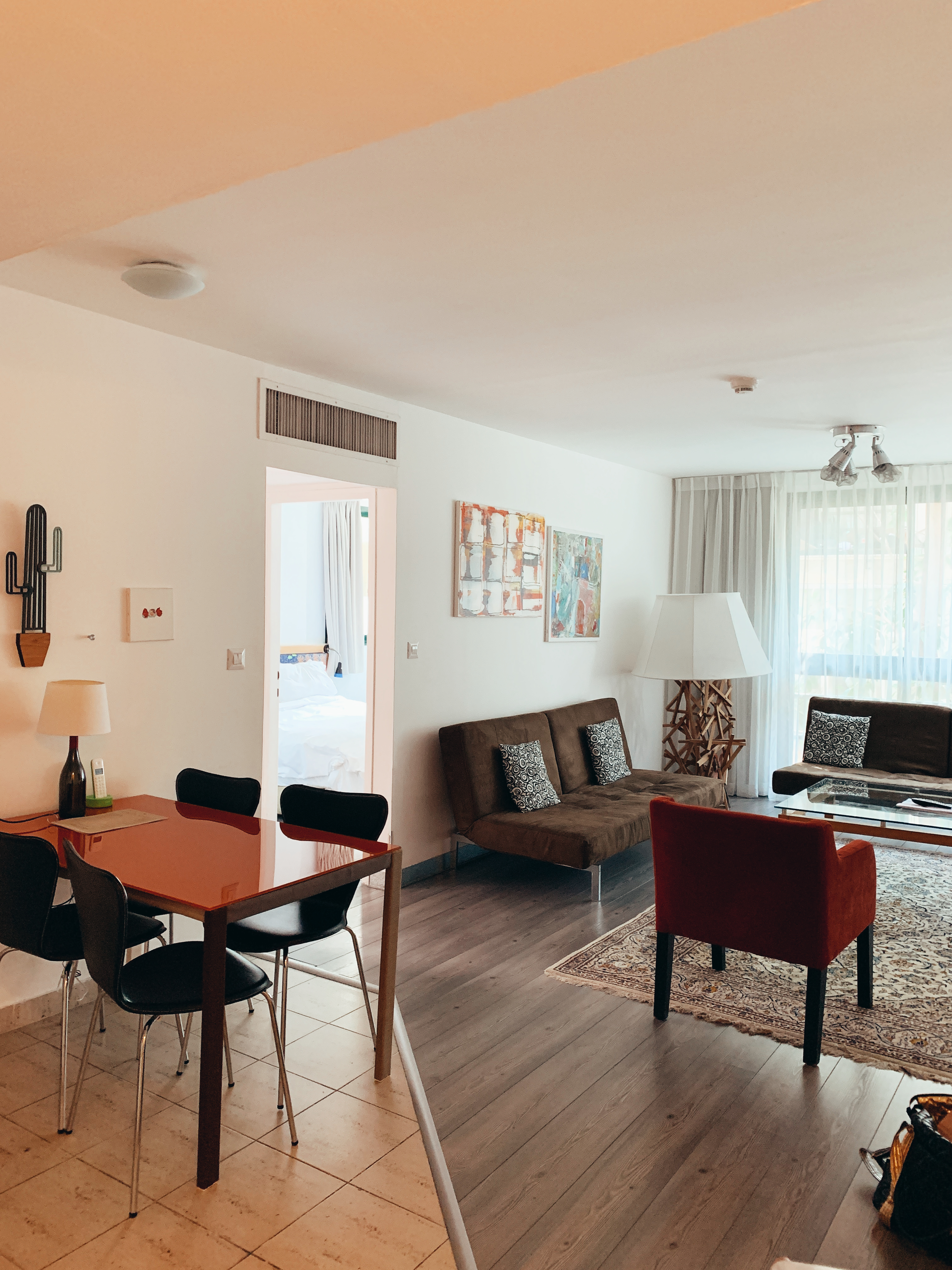 The Room – as you can see, no shortage of space here! All of the rooms are suite style! I stayed here for 3-nights so it was nice to put yogurts in the fridge and snacks on the counter.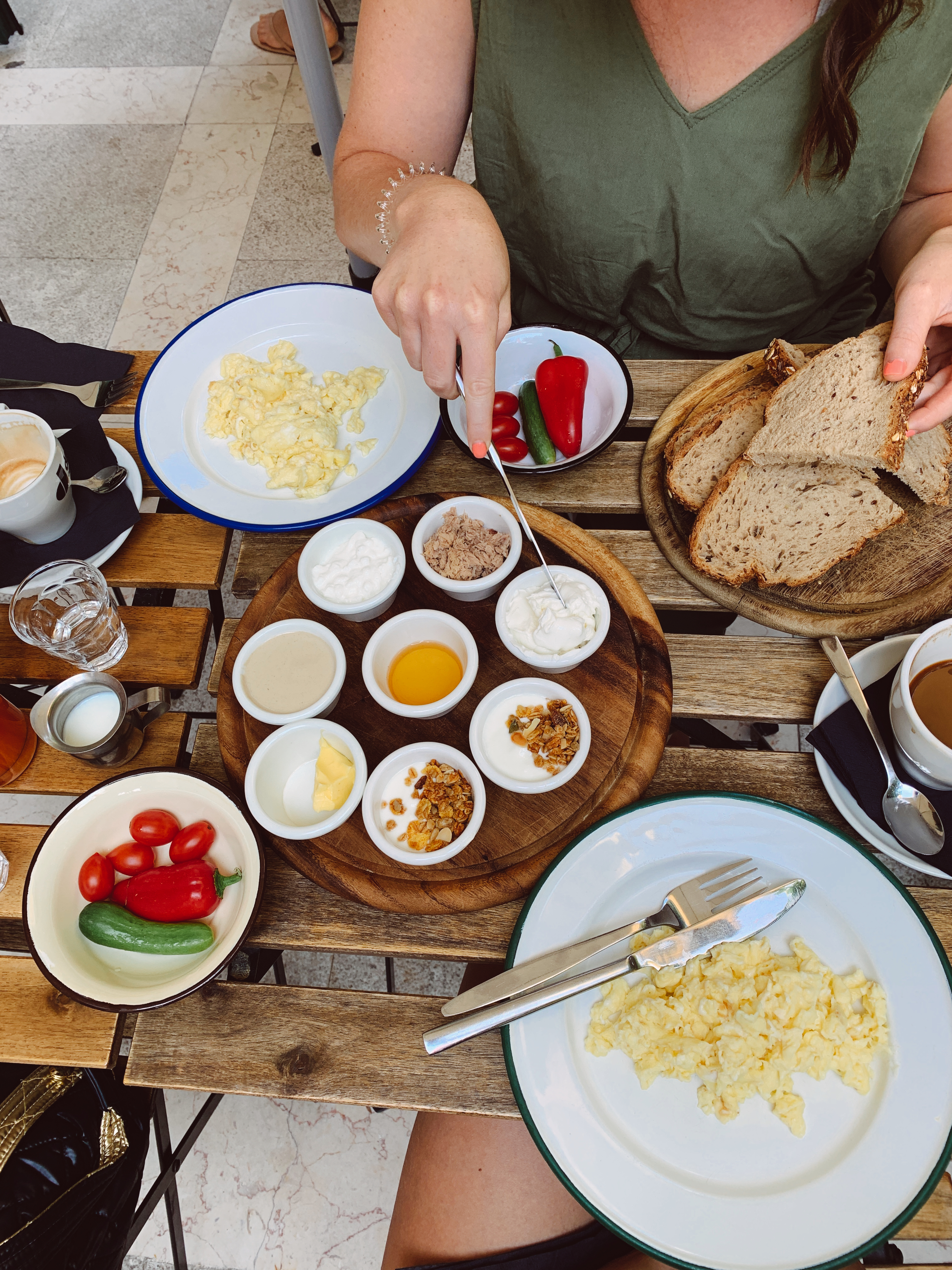 The food in Tel-Aviv is so fresh and authentic that you can almost walk into any restaurant or hotel off the street and be in good hands. It was a huge bonus that the Diaghelev served the best breakfast 🙂 On one of the mornings my friend came to meet me for a very -hart approved Israeli breakfast 🙂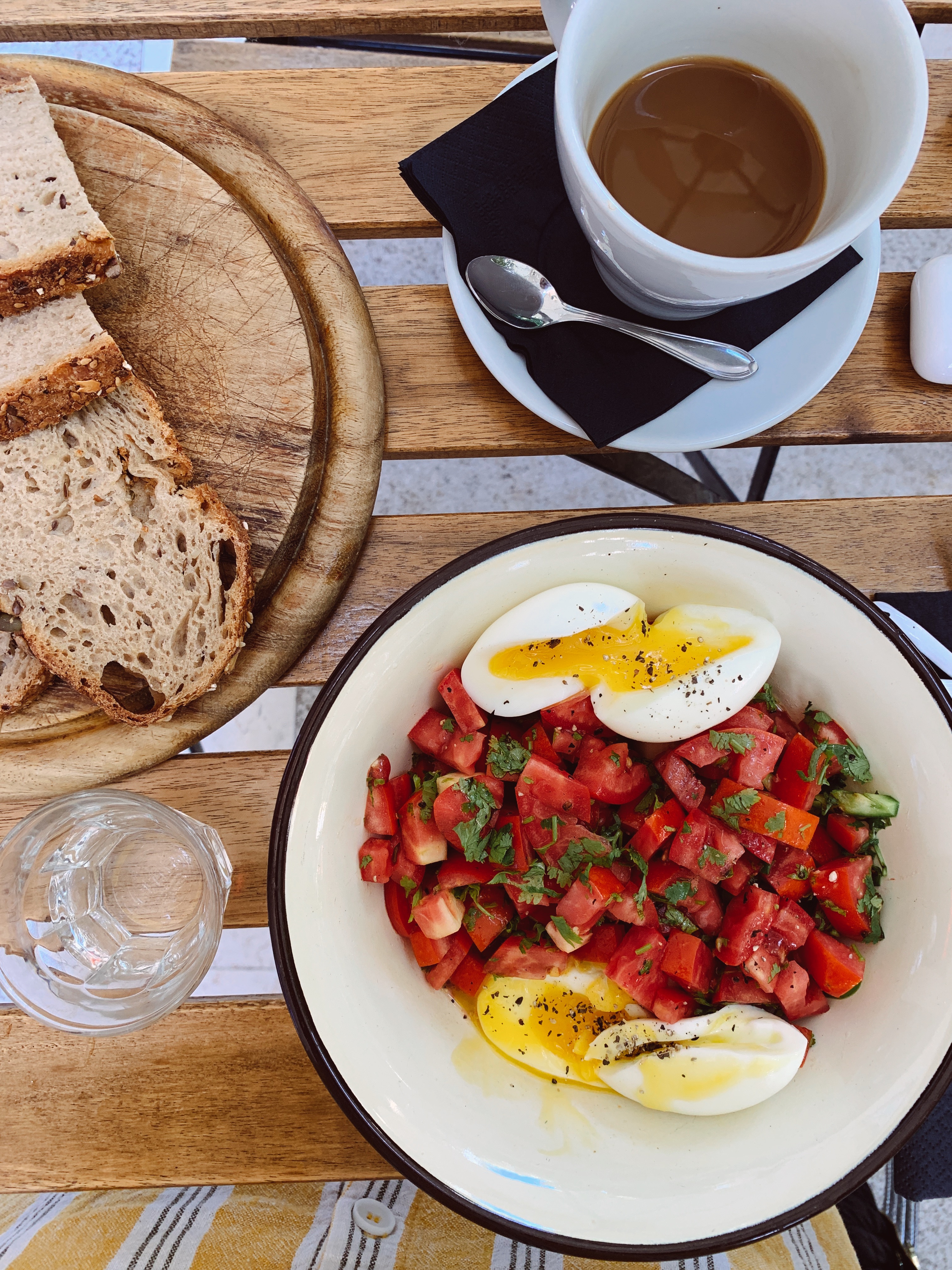 There was reall nothing better than waking up to delicious coffee and breakfast under the warm sun every morning.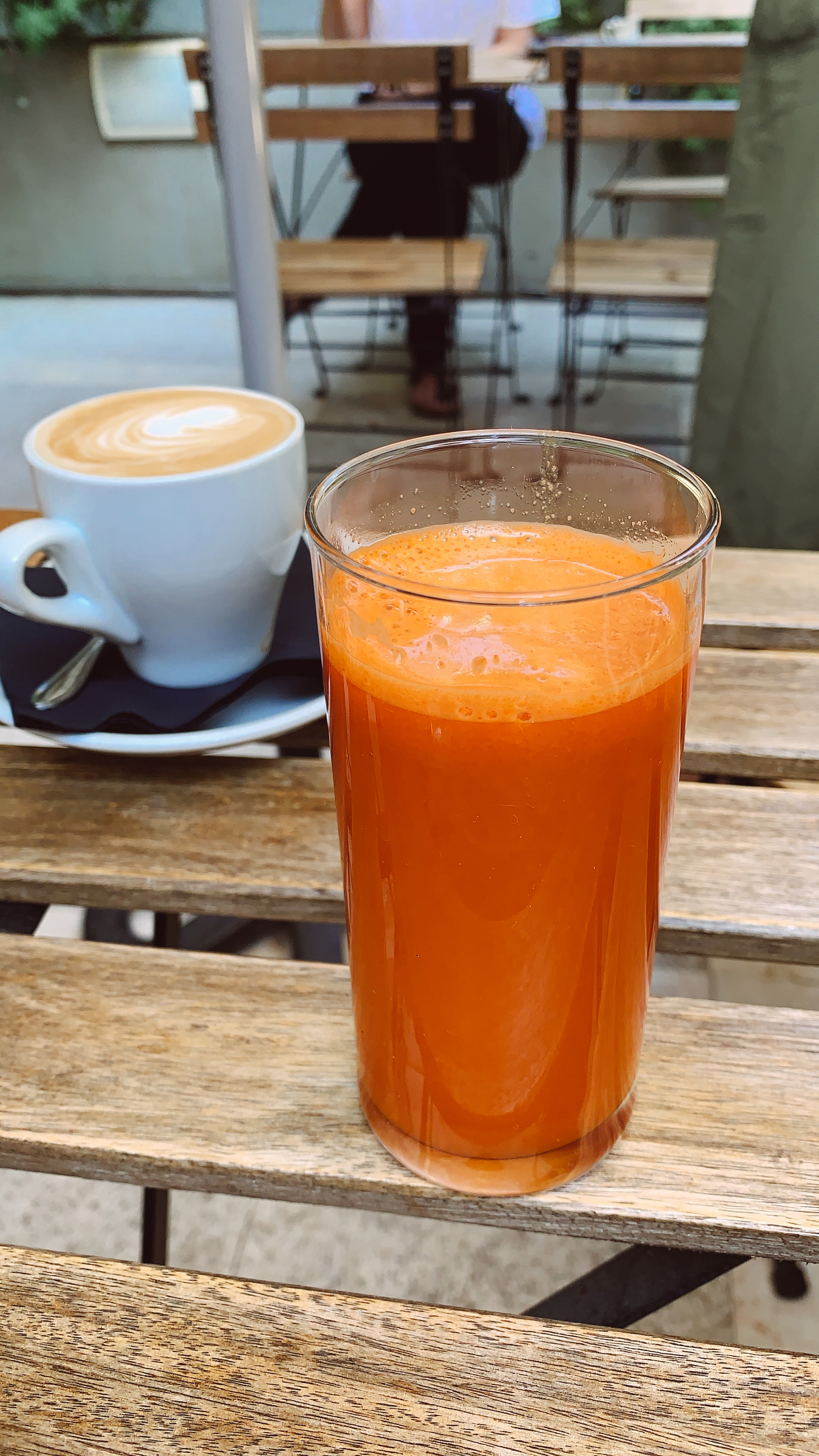 One of my favourite parts of this city is the abundance in freshly squeezed juices at every cafe or restaurant. I LOVED the fresh carrot juice!
Tel-Avivians don't mess around when it comes to coffee. There's no such thing as 'drip coffee.' I started every morning with water and an Americano!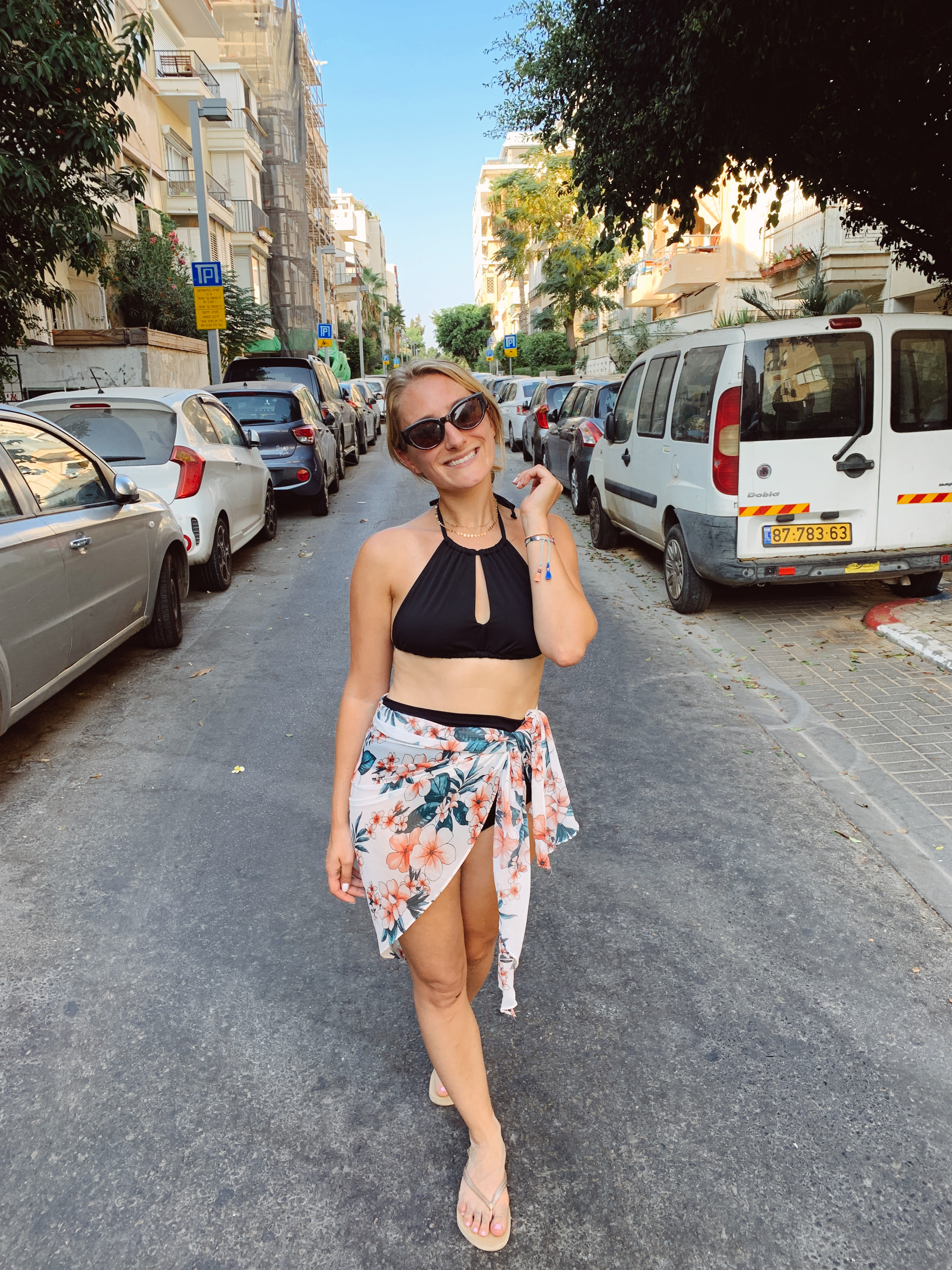 The Neighborhood: Unreal Location:
If you're not familiar with Rothschild Blvd, it's a really long and wide street filled with restaurants/bars/cafes, and a signature tree-lined centre strip with pedestrian and bike lanes. 
Overall, I found using Booking.com for my hotel stay to be an amazing resource, and it also made traveling to a foreign Country less daunting for me. Thank you again Booking.com for this awesome partnership! For more Tel Aviv recommendations make sure to check out my full blog post here #BEABOOKER