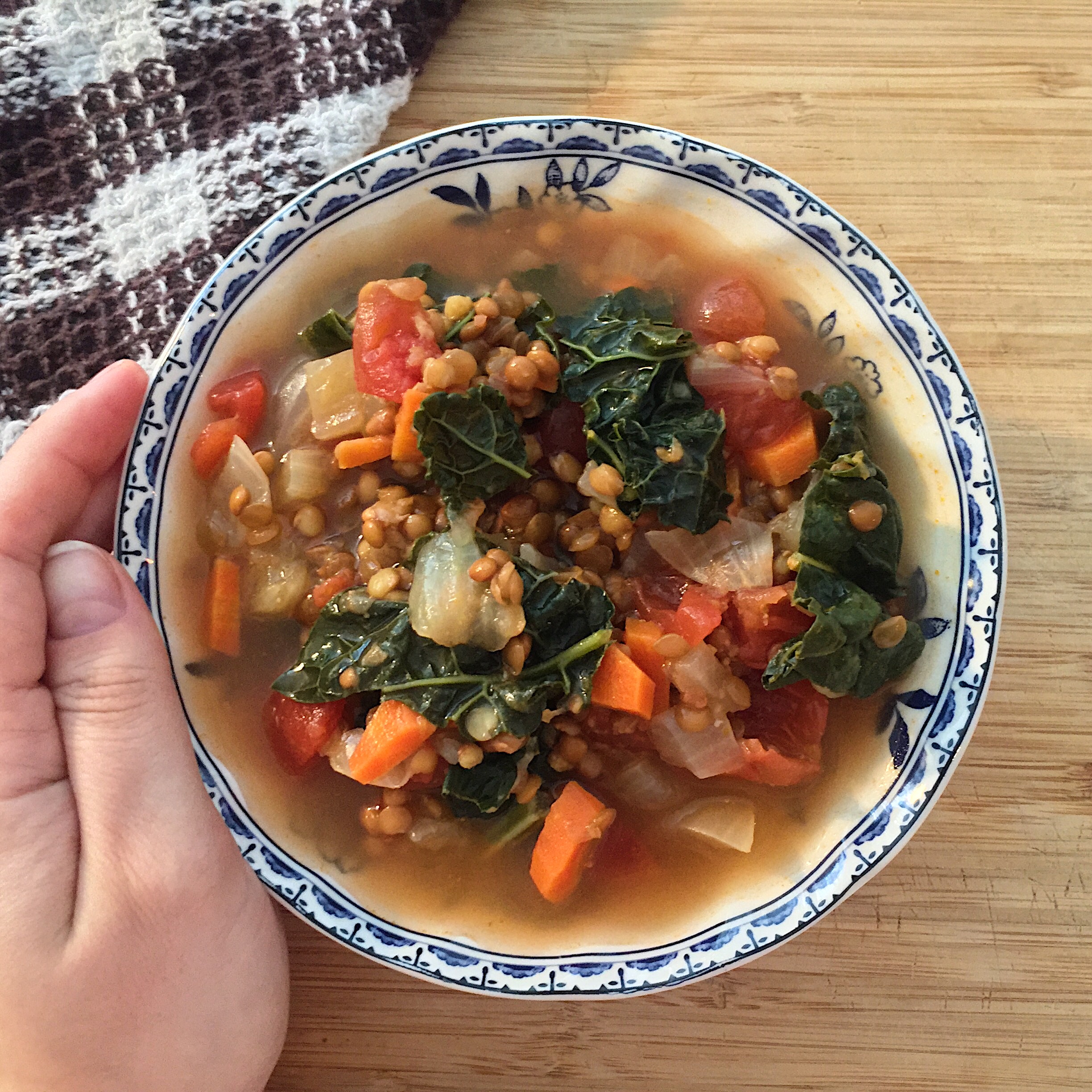 Why I ♡ this soup:
super comforting
anti inflammatory
delicious + nutritious
gluten free, dairy free, vegan
easy to make!
Ingredients:
2 tbsp olive oil or coconut oil
1 sweet onion, diced
2 carrots, peeled + diced
1 can diced tomatoes
1 can lentils, rinsed + drained
1/2 tbsp tumeric powder
1/2 tbsp garlic powder
4 cups or more vegetable broth
1/2 head of kale (i like using black kale- the one that's kinda flat!), chopped into small pieces
Directions:
In a medium/large pot heat the oil at medium heat. Add in chopped onion and sprinkle with a pinch of sea salt, saute for 5 minutes. Add in chopped carrots, stir and cook another 5 minutes.
Add in the diced tomatoes, lentils, tumeric powder, garlic powder, and vegetable broth. Bring to a boil. Once boiled reduce to simmer and cover for 30 minutes.
Add in chopped kale and cook another 10 minutes.
Season with salt + pepper
---
By: Jordana Hart- Toronto Nutritionist