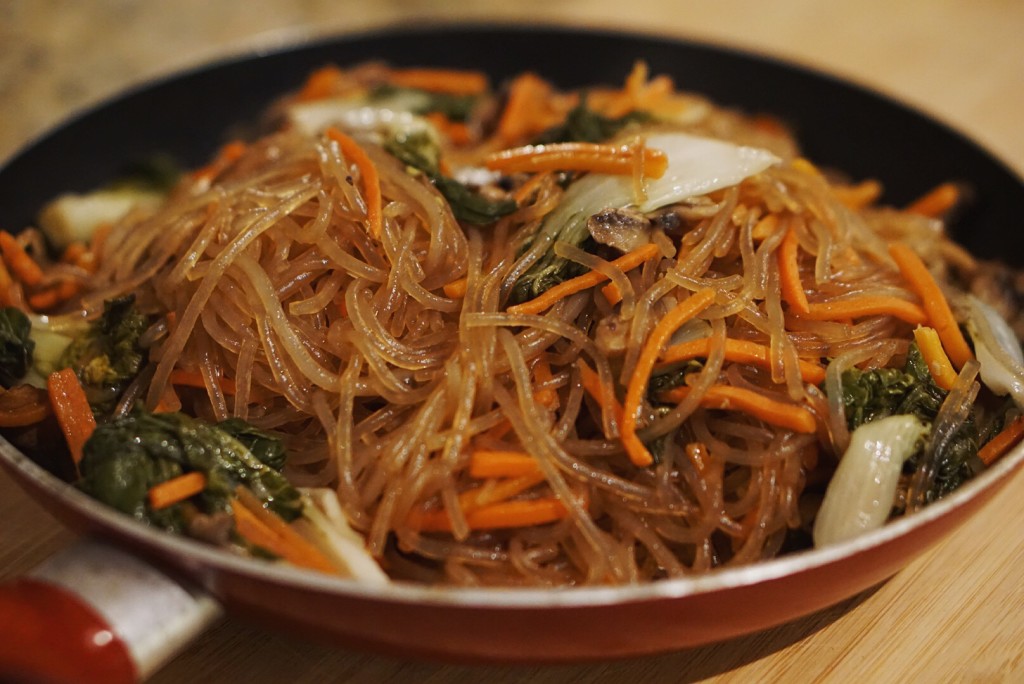 Japchae= Korean sweet potato glass noodles stir fried w/ veggies and meat. It's that simple! You can pretty much add in whichever vegetables you feel like, and I promise it will taste yummy + satisfying.
I posted this picture on instagram yesterday, and tons of people reached out for the recipe as well as picture of the noodles. I hope you all enjoy 🙂
The japchae noodles can be found at Asian supermarkets. They are usually labelled as sweet potato noodles or sweet potato vermicelli and are made of the starch of sweet potatoes. I purchase them at Loblaws (St Clair/Forest Hill) location.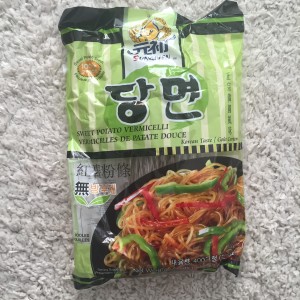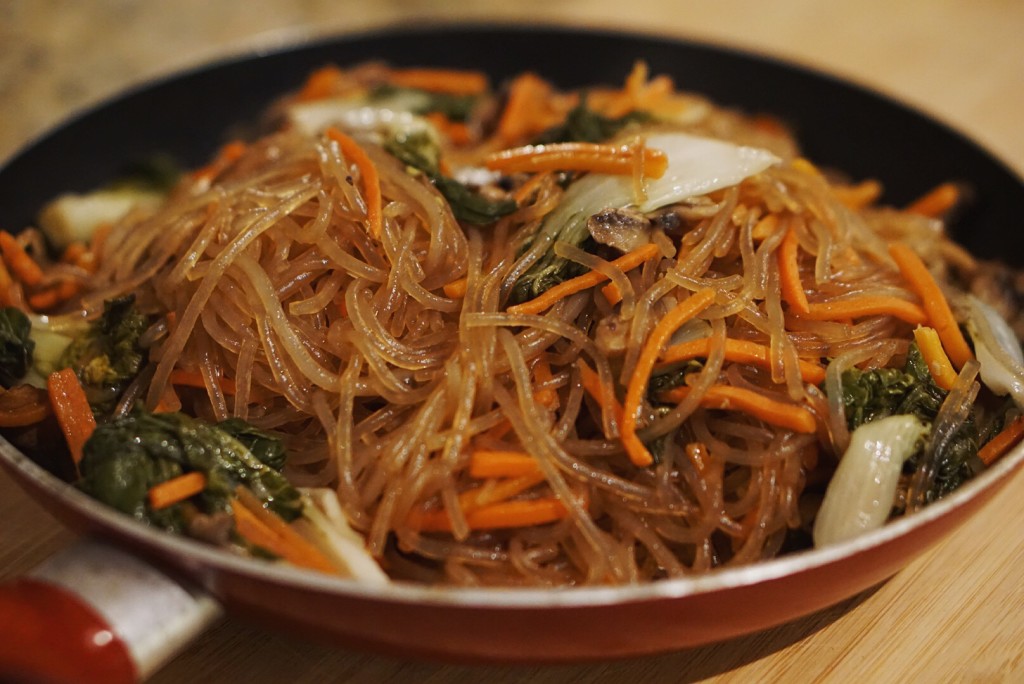 Japchae
2016-11-03 06:39:04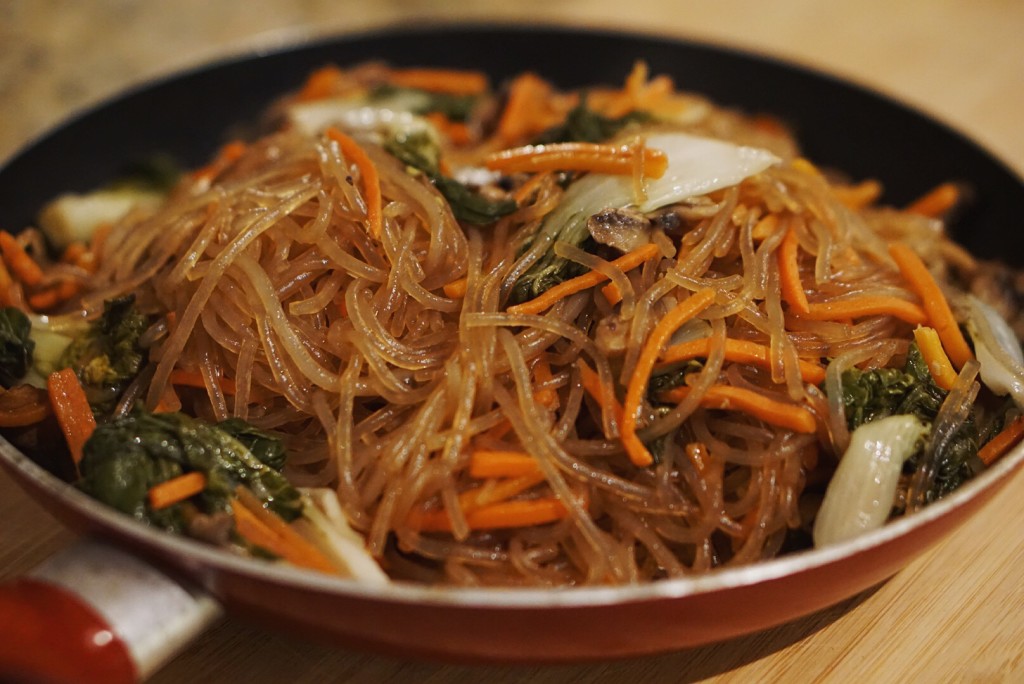 Ingredients
1 package sweet potato glass noodles (vermicelli noodles will work too!)
package of sliced mushrooms
package of bok choy, ends cut off, and washed thoroughly
2 handfuls of matchstick carrots in the bag (or 2 carrots peeled + cut into matchsticks)
2 tbsp olive oil
3 tbsp water
2 cloves garlic, minced
optional- siracha + sesame seeds (to add on top!)
Dressing
4 tbsp tamari or soy sauce
3 tbsp rice wine vinegar
2 tbsp sesame oil
2 tbsp olive oil
1 tbsp raw honey
Instructions
Cook the sweet potato noodles (I used 1/2 package which made TONS). in a large pot of boiling water for 6-8 minutes (this may differ depending on brand). Drain and rinse thoroughly under cold water. Be sure not to overcook the noodles. These noodles are LONG! Feel free to slightly cut through with a knife or scissors.
While noodles are cooking whisk the dressing ingredients together in a small glass bowl or jar.
In a large wok or frying pan heat 2 tbsp olive oil on medium heat. Sauté carrot and mushrooms with a pinch of salt and pepper on medium heat for about 5 minutes, stirring so it does not stick to the pan.
Once veggies are soft, add in the bok choy, minced garlic, and 3 tbsp water. Turn heat up to medium-high and cook another 3 minutes.
Turn down heat to medium and add in cooked noodles and sauce. Mix well.
Cook another 3-5 minutes, stirring frequently.
Notes
I find that these noodles soak up the sauce. I like to double the dressing recipe and use 1/2 to drizzle over the noodles if they need more flavour. I also add sesame seeds + siracha on top 🙂
I Hart Nutrition https://ihartnutrition.com/