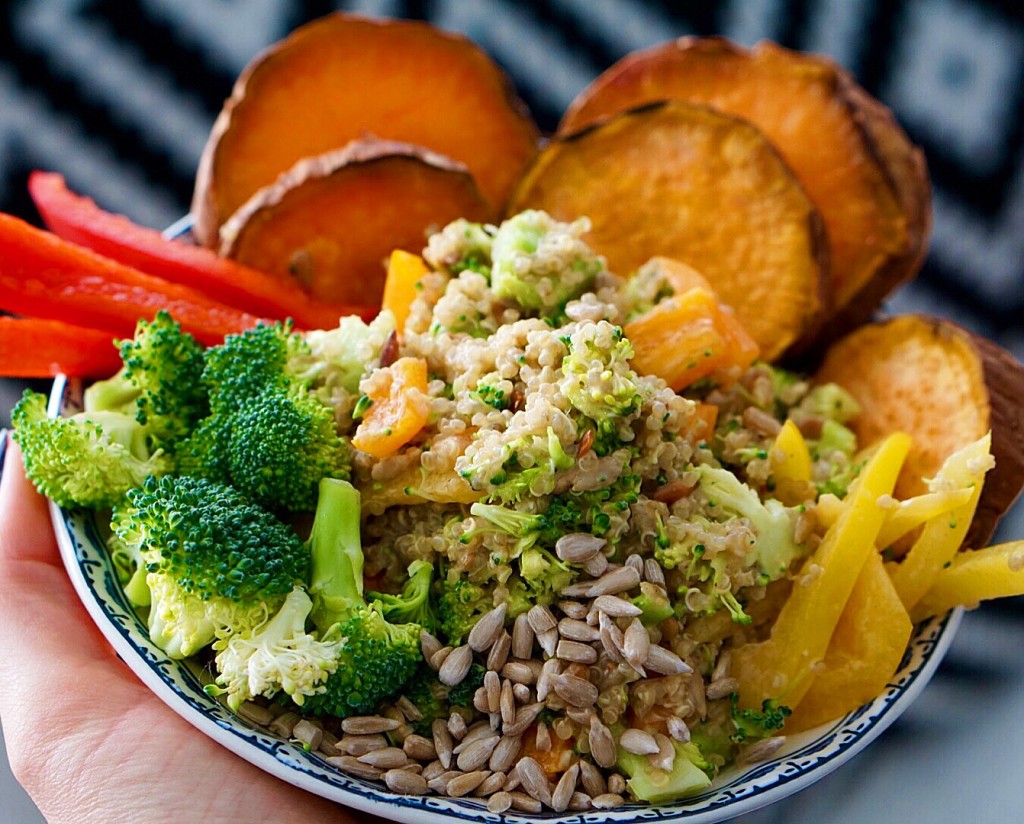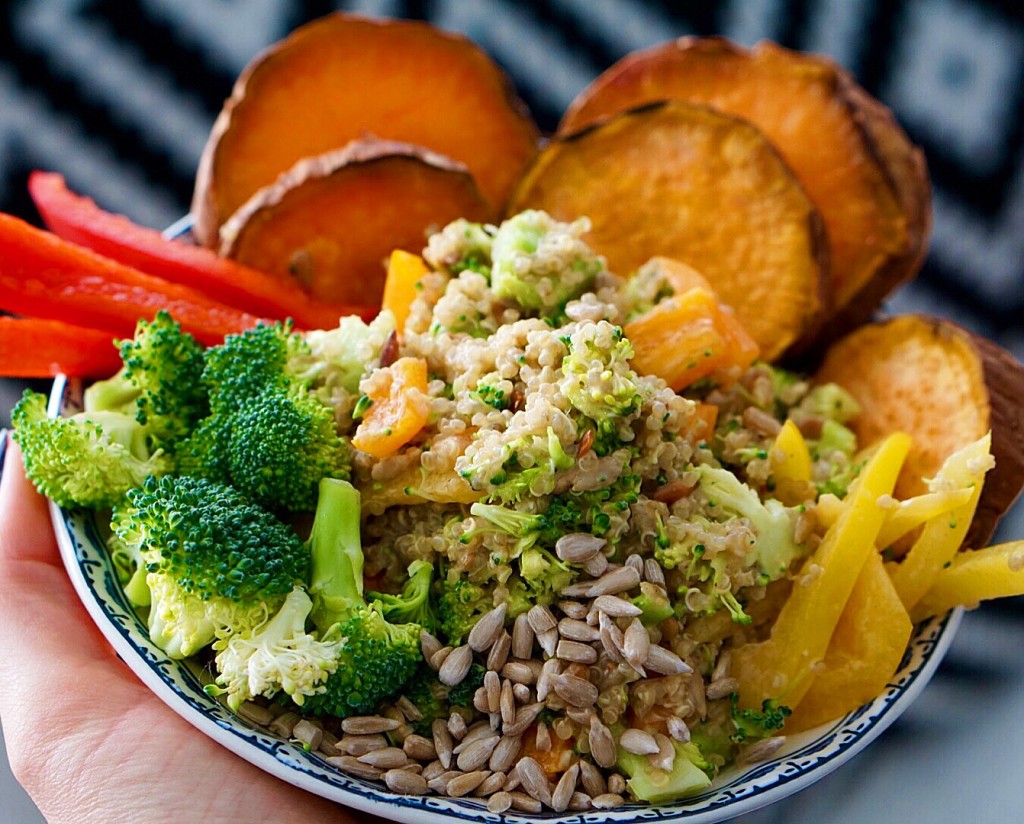 Toasted Sunflower Seed Quinoa
2016-10-26 21:02:02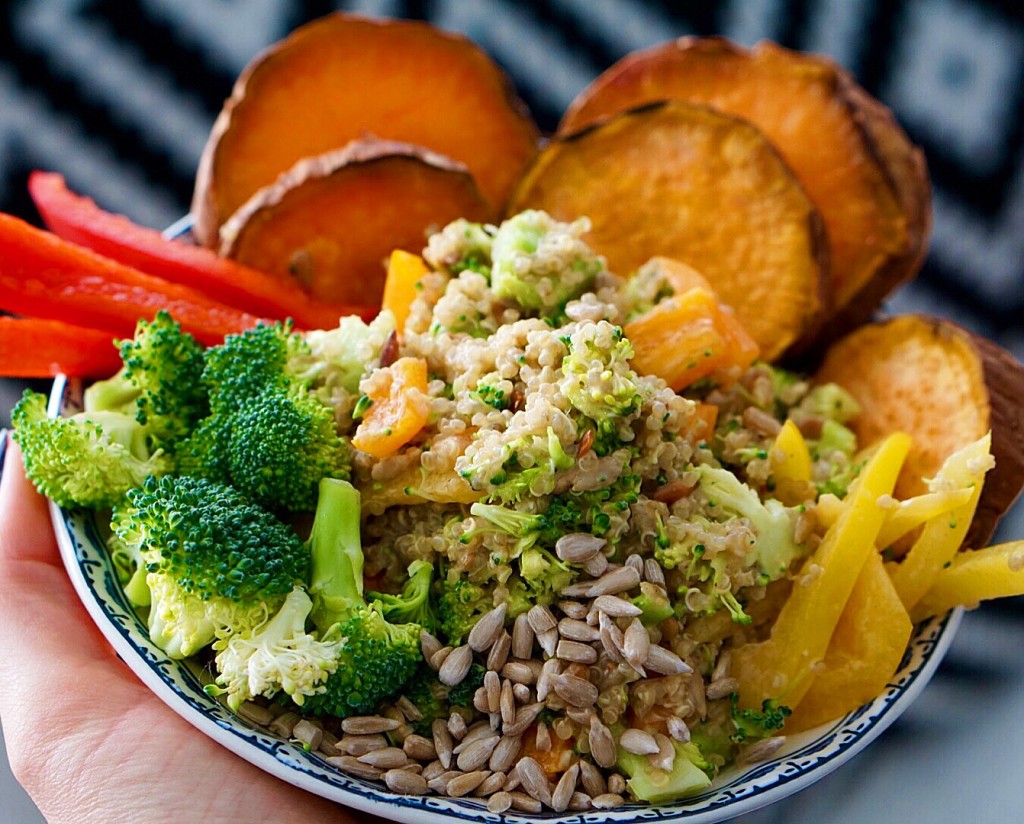 Ingredients
1 cup cooked quinoa
2 cups broccoli, chopped fine
1 yellow pepper, chopped
2 cups kale, finely chopped
1/4 cup toasted sunflower seeds (trust me, you gotta toast the seeds)
1 roasted sweet potato
Dressing
3 tbsp all natural peanut butter
3 tbsp olive oil
juice from 2 limes OR 1 juice from 1 lemon
1 clove garlic, minced
1 tbsp minced ginger
1/2 tbsp raw honey
salt + pepper
Instructions
In a large bowl combine all salad ingredients aside from the sweet potato.
In a small bowl whisk together all of the dressing ingredients.
If serving as a side dish, cut sweet potato in to cubes and mix into salad. Top with dressing and combine well.
If having it as a meal (lunch or dinner) I like to slice the sweet potato into rounds and drizzle the dressing on my self, and top with more veggies!
I Hart Nutrition https://ihartnutrition.com/