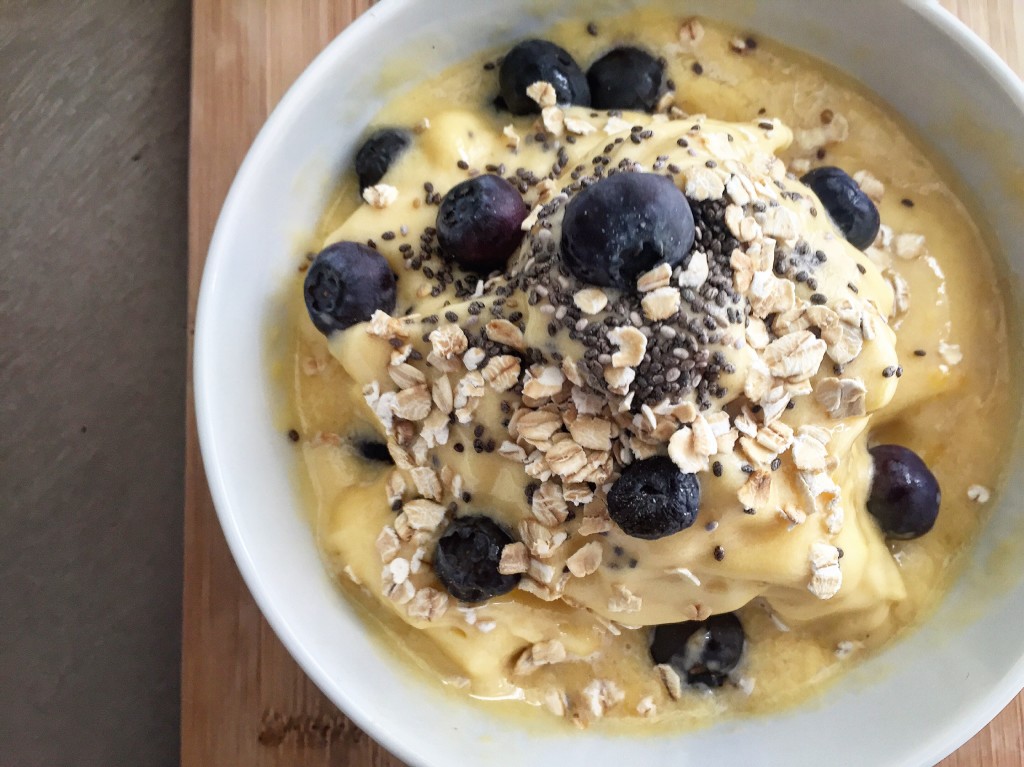 If you follow me on instagram @ihartnutrition you may know by now that I am a huge fan of smoothies + smoothie bowls. AND for good reason, they taste delicious and are loaded with nutrients. Come summer weather my desire for "anything cold" increases and smoothies + smoothie bowls become staples. If you like mango this recipe is MUST! It's easy, refreshing, and delicious!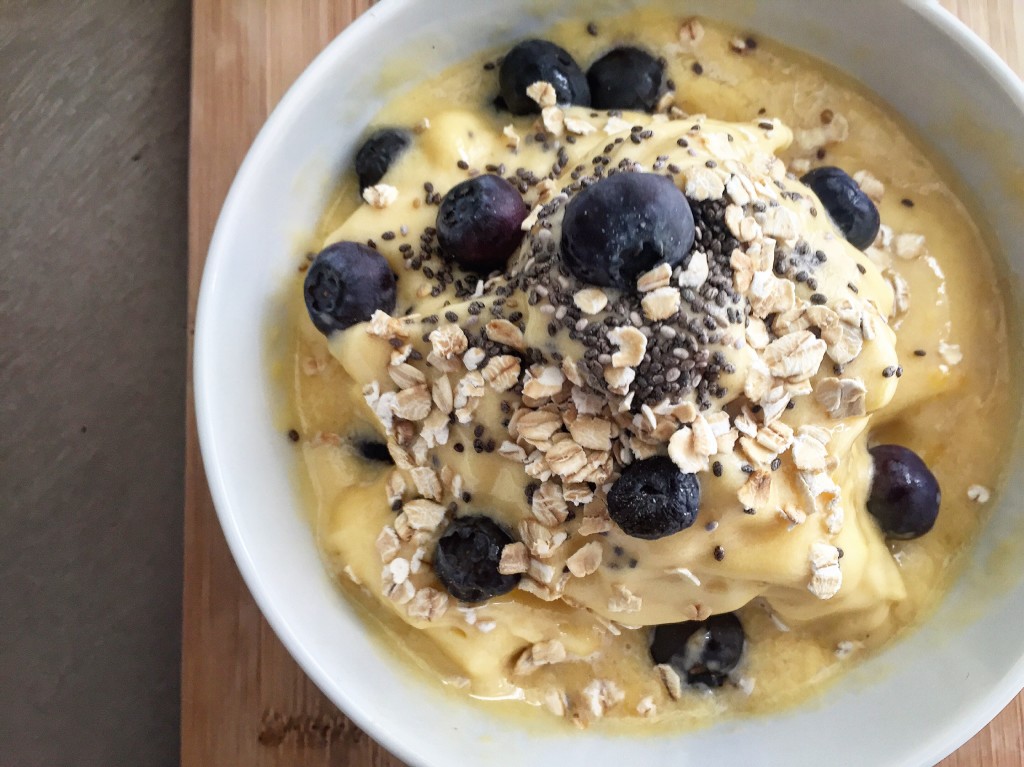 Mango Smoothie Bowl
2016-05-24 18:56:36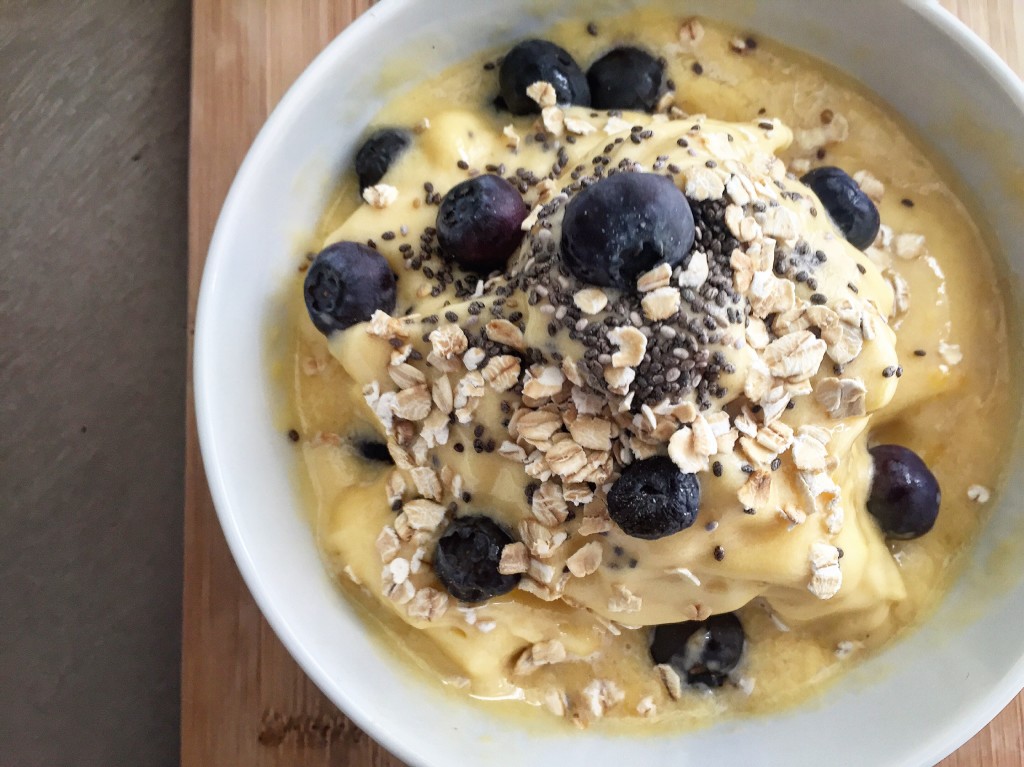 Ingredients
1 cup frozen mango
1 scoop vanilla protein powder- I like the Genuine Health brand
½ frozen banana
1 tsp vanilla extract
1 cup almond milk or coconut milk
ice
Toppings- raw oats, blueberries, chia seeds
Instructions
BLEND + Enjoy.
Notes
I topped this with raw oats, blueberries and chia seeds but you can top with just about anything!
I Hart Nutrition https://ihartnutrition.com/