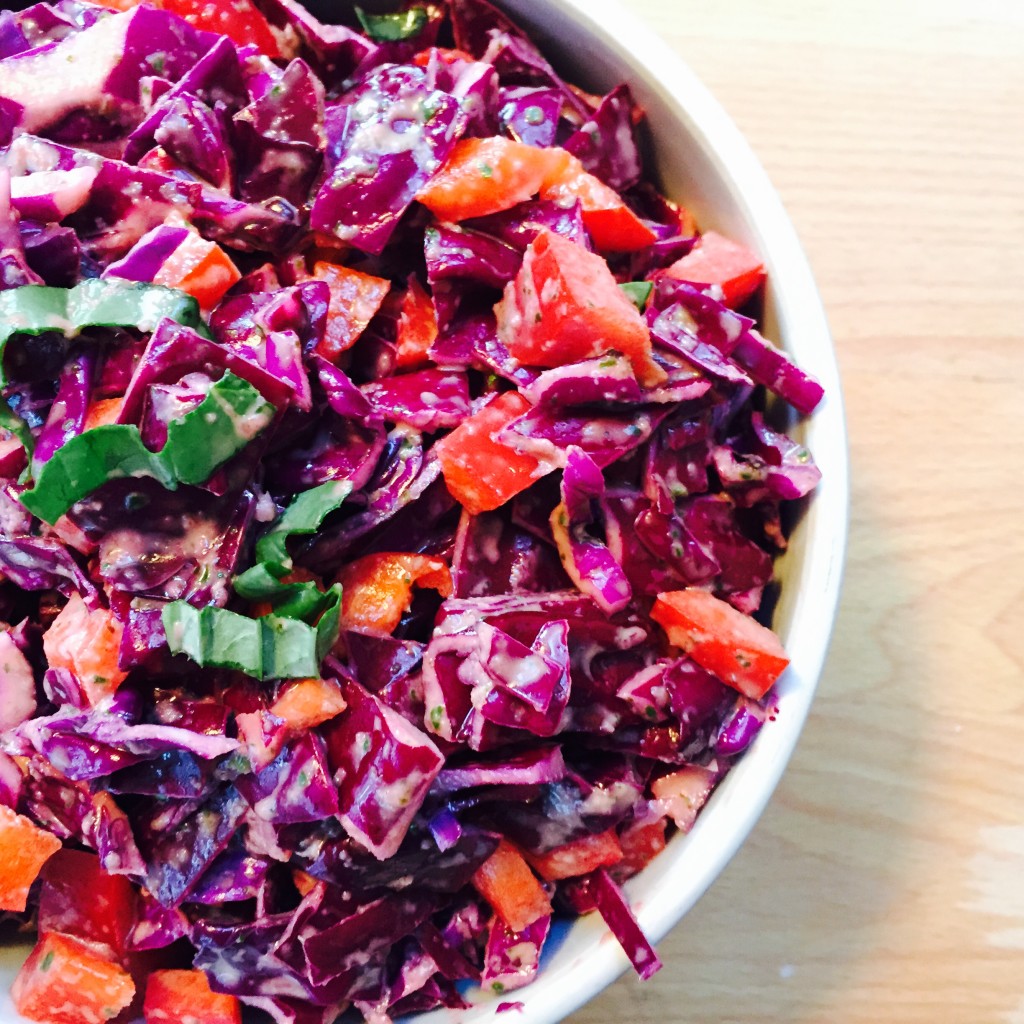 This yummy slaw is a great side dish to have with fish or mexican tacos. It is super simple, easy, and is conveniently gluten free & dairy free! Allow the slaw to marinate in it's vinaigrette for tastiest results!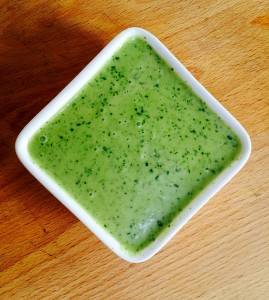 I had this slaw with cod (grilled with salt, pepper, lemon juice & olive oil) & tzatziki on the side.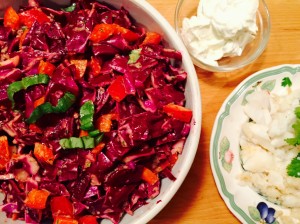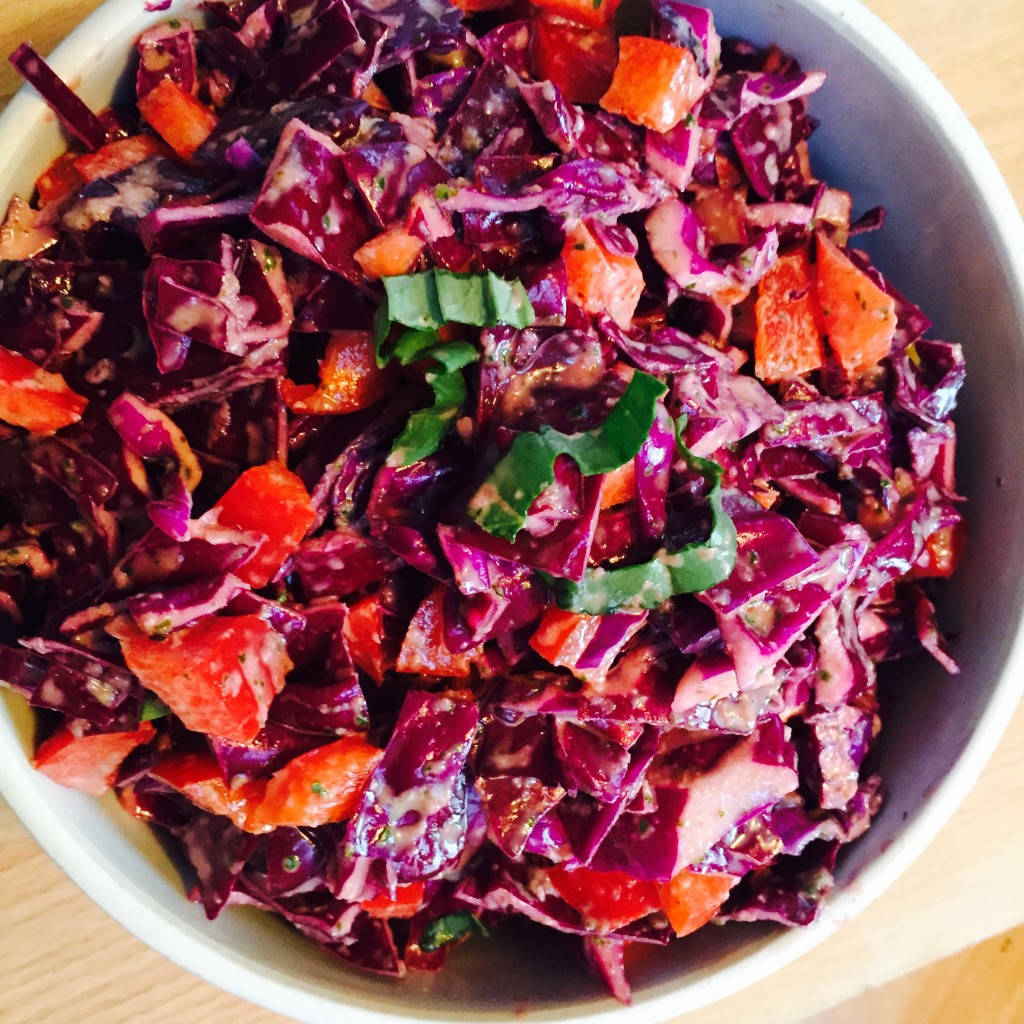 Cabbage Slaw
2015-03-15 17:24:47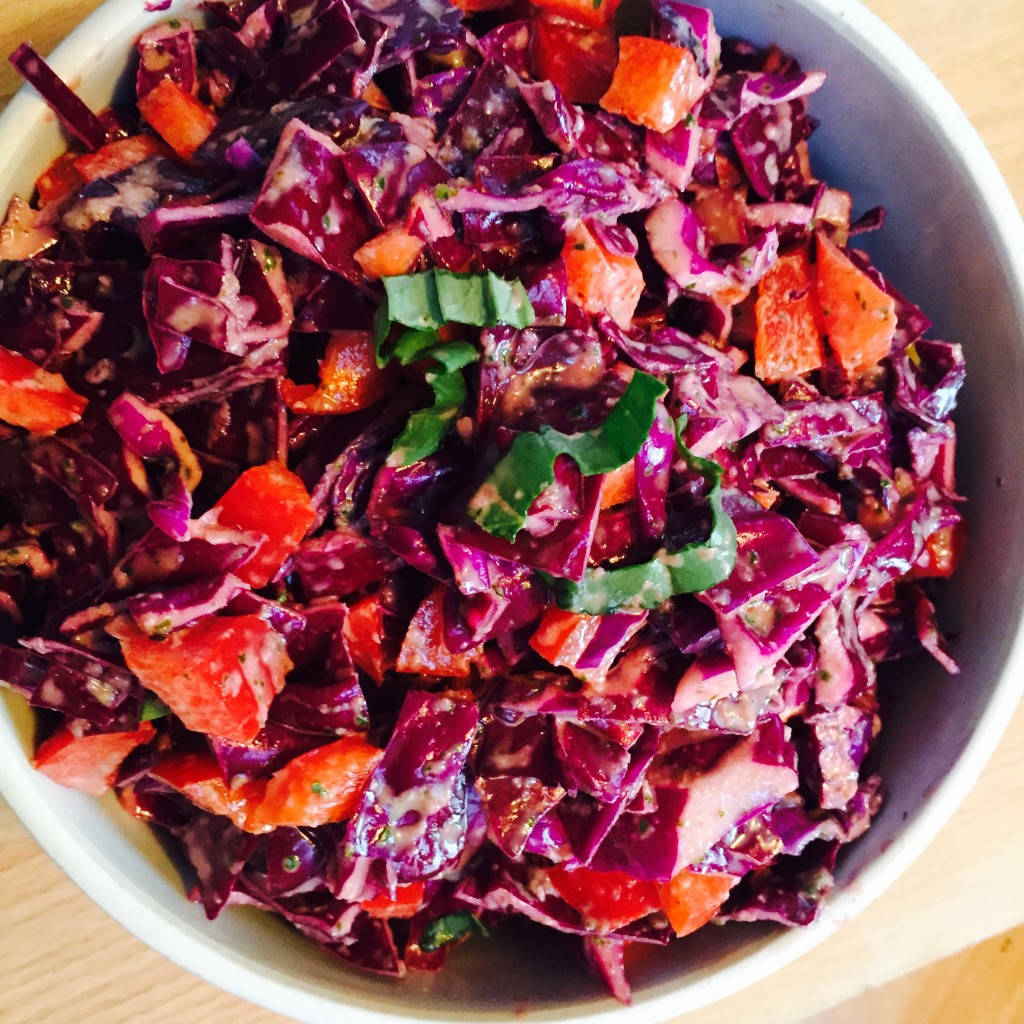 Ingredients
1/2 small red cabbage, shredded
1 red pepper, finely sliced
1/3 cup chopped white onion
1 clove of garlic
juice of 1 lime
juice of 1/2 lemon
1 tbsp honey
1/3 cup extra virgin olive oil
1 tbsp cilantro, chopped
2 tbsp fresh basil, chopped
dash of salt & pepper
Instructions
Place all ingredients, (except cabbage & red pepper), into blender and blend until smooth.
Place chopped cabbage and red pepper into a bowl and toss with dressing.
Allow salad to sit for at least 30 minutes to allow flavours to combine.
Adapted from Food Network
Adapted from Food Network
I Hart Nutrition https://ihartnutrition.com/