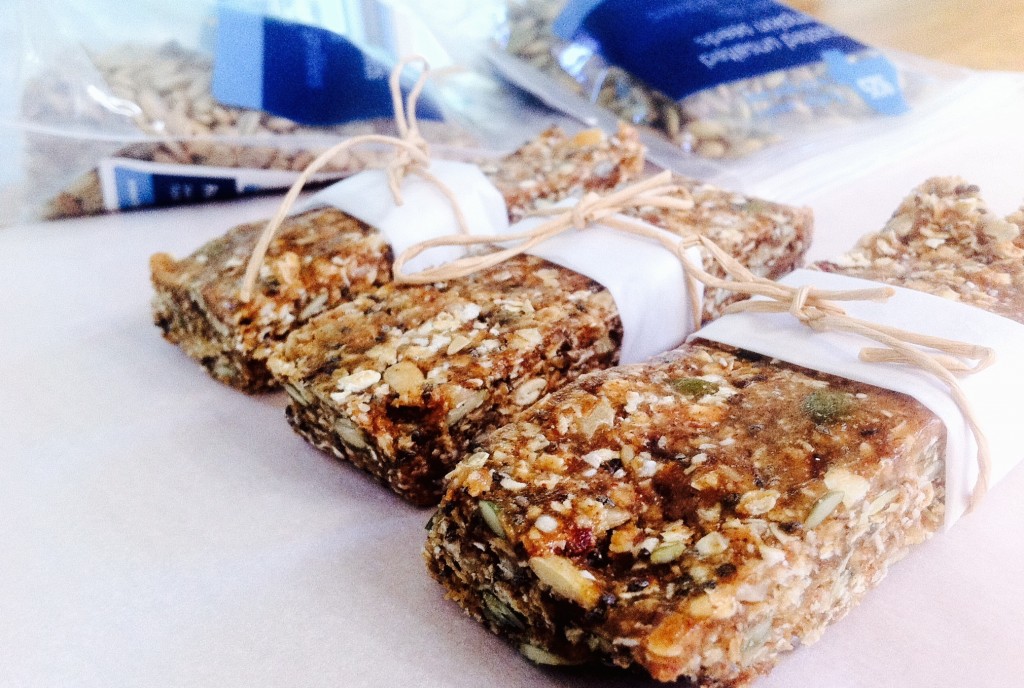 These granola bars are easy-to-make, and of course…delicious to eat! The average granola bar is laden with refined sugars and processed ingredients. These bars, on the other hand, are free of white sugar, and they're a great source of healthy fats. Why is this important, you ask? Healthy fats will keep you energized throughout the day, and optimize your health and wellness.
Health Benefits:
Pumpkin Seeds → full of zinc, which supports your immune system and prevents you from getting sick
Chia Seeds →packed with omega 3 fats known to improve & regulate mood
Medjool Dates →excellent source of dietary fiber, which balances blood sugar levels & cholesterol
Walnuts →decreases "bad" cholesterol and overall cholesterol levels in the body
Click here for the recipe!