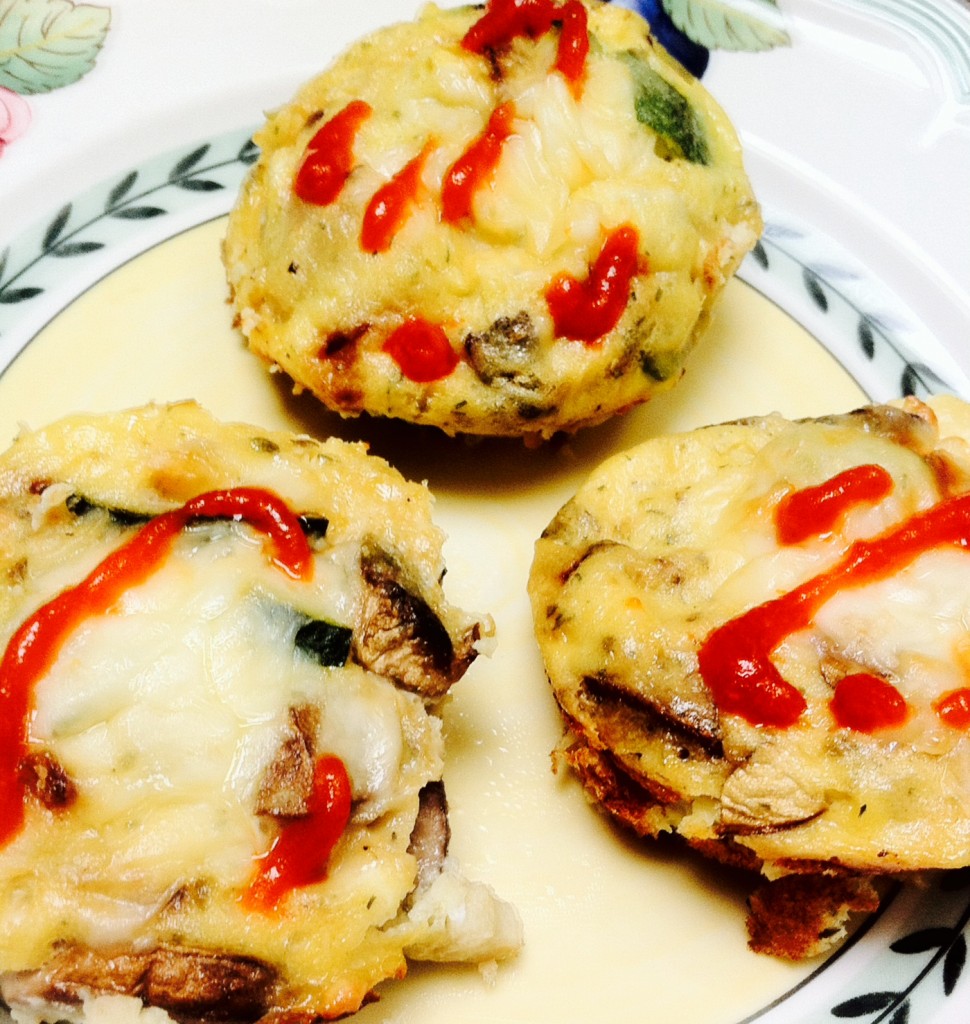 Enjoy these frittatas while they are hot or store in fridge and enjoy as a snack or a salad topper.
GLUTEN FREE . HIGH IN PROTEIN.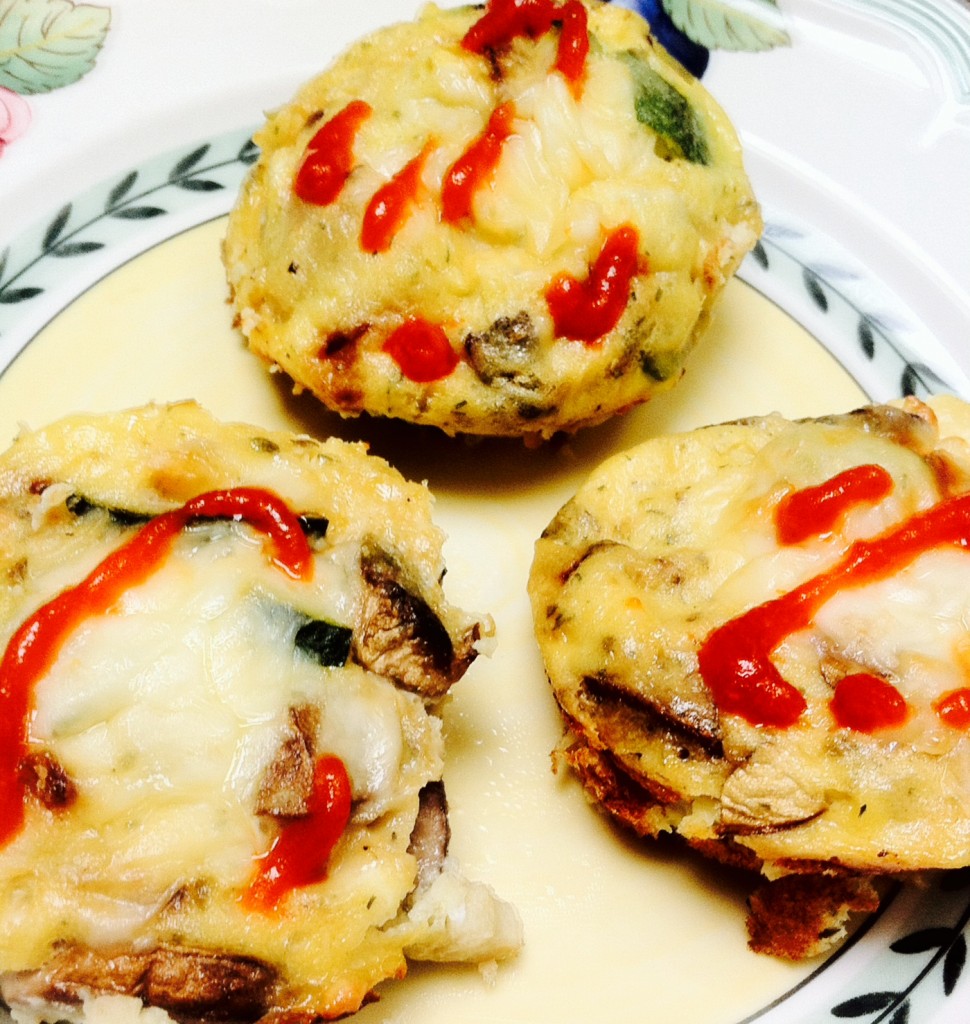 Zucchini Mushroom Frittatas
2014-06-17 09:38:06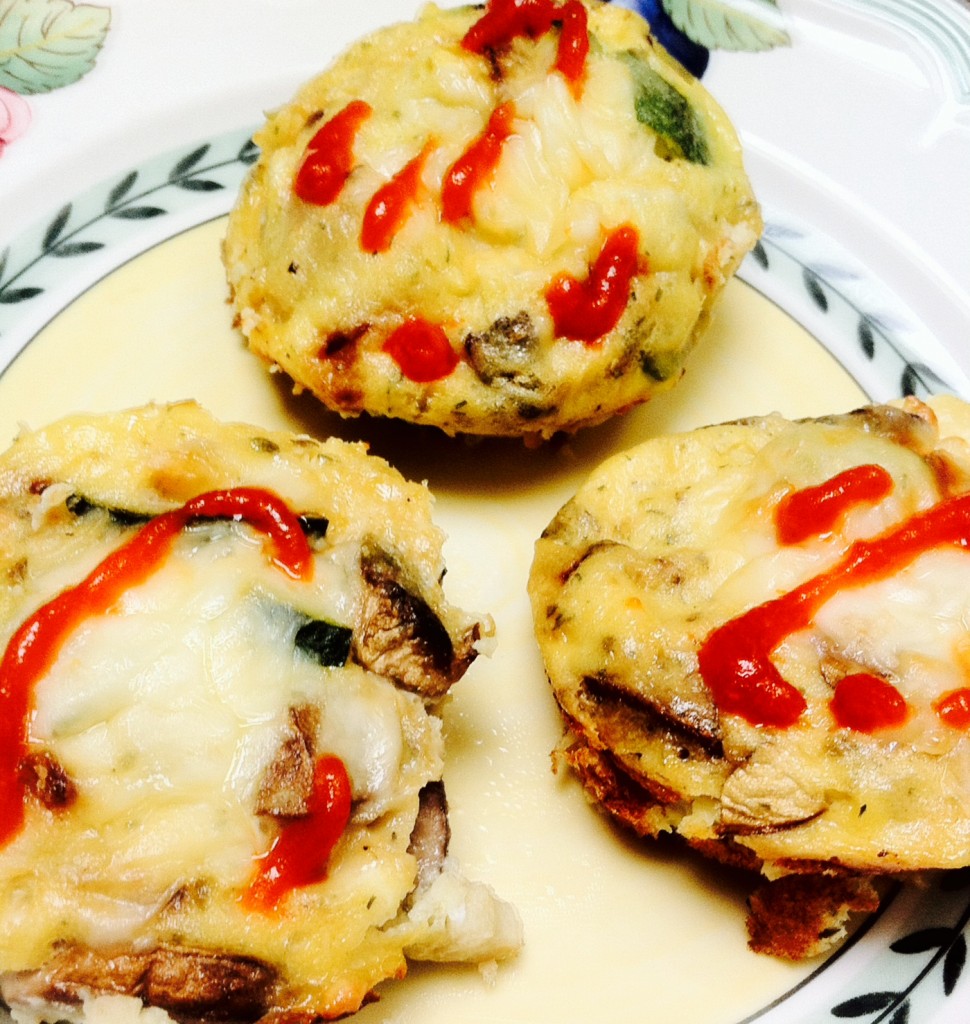 Yields 12
Ingredients
3 eggs
1 cup egg whites
2 tsp olive oil
½ cup milk
½ cup low fat cottage cheese
1/4 cup brown rice flour
1 cup onion, chopped
1 small zucchini, chopped
1 cup mushrooms, chopped
½ tsp garlic powder
½ tsp dried oregano
½ tsp dried dill
dash of salt & pepper
park skim mozzarella cheese to sprinkle on top
siracha hot sauce
Instructions
Preheat oven to 350 degrees F and grease a non-stick 12 muffin tin. Make sure to cover the bottom and sides with oil so that the mixture does not stick.
On medium heat saute veggies in olive oil for 5 minutes.
In a large mixing bowl, whisk eggs, egg whites, cottage cheese & milk. Whisk in rice flour, garlic powder, oregano, dill, salt & pepper. Add in sauted veggies, and mix.
Fill each muffin with egg mixture 3/4 full and sprinkle mozzarella cheese on top (optional). Bake for 20 mins and then broil until golden brown crust appears (optional).
Remove from the oven and let cool (5-10 minutes).
Using a rubber spatula, loosen the egg muffins from the muffin cups and slide onto a platter.
Top with siracha!
I Hart Nutrition https://ihartnutrition.com/