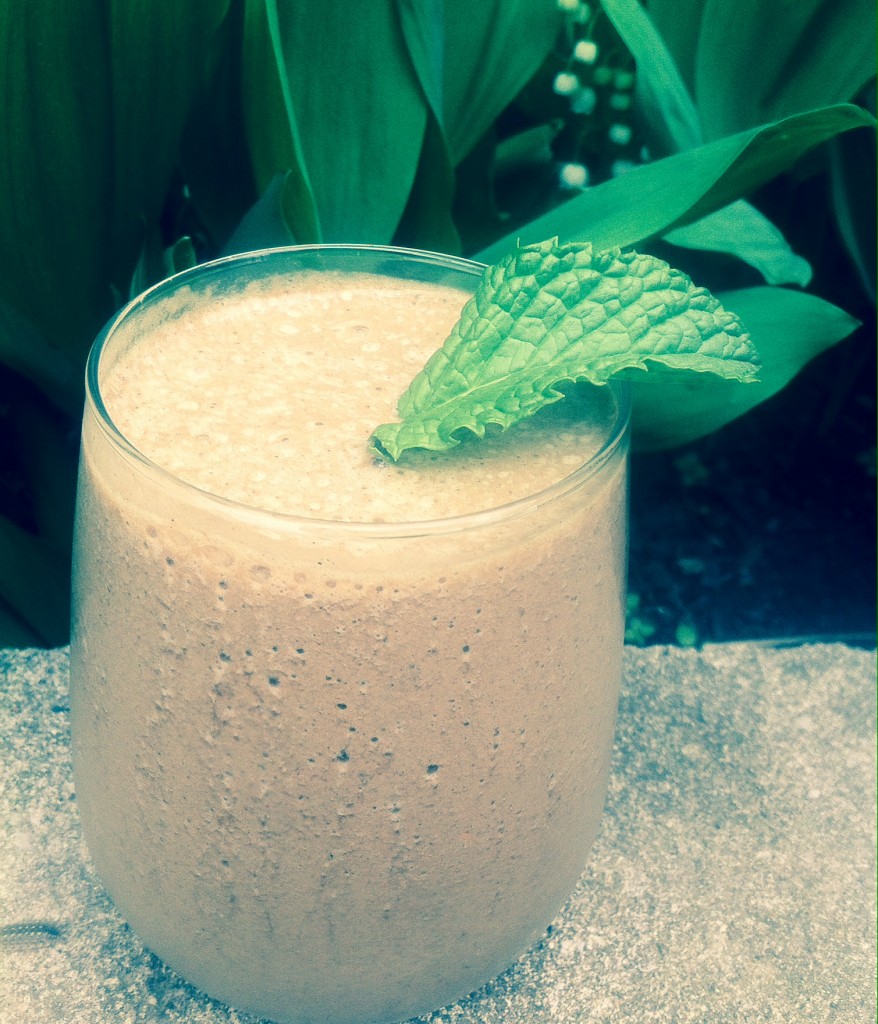 Mint ∙ Coffee ∙ Chocolate ∙ Smoothie…need I say more?
This smoothie is a delicious treat that will satisfy your sweet cravings AND keep your blood sugar levels in line. Again…need I say more? Enjoy this smoothie for breakfast or post workout!
Why i ♡ this smoothie:
GLUTEN FREE
Bananas → Using only ½ a banana, you'll get more than 200 milligrams of potassium. Potassium is essential for nerve & muscle function (which is especially important for athletes).
Raspberries → Full of phytonutrients, raspberries provide our bodies with antioxidants that support our immune system and prevent disease (among other great things!)
Chocolate Protein Powder→ I have been using Genuine Health- Proteins+ Natural Chocolate Protein Powder. A single scoop has 25 grams of protein. Protein is necessary to build and repair muscles & tissues.
Peppermint Extract→ Peppermint is cooling & soothing which encourages stress relief.
Mint Chocolate Espresso Smoothie
2014-05-23 09:12:42
Ingredients
1/2 banana
1/4 cup raspberries
1 cup almond milk
1 heaping tsp of almond butter
1 tsp cocoa powder
1 scoop Chocolate Protein Powder (I use Genuine Health)
1 shot espresso ( or 1/2 tbsp coffee grinds)
1/8- 1/4 tsp peppermint extract (this is very potent...a little goes a long way)
1 tsp greens powder
handful of ice
Instructions
Blend all ingredients and enjoy!
I Hart Nutrition https://ihartnutrition.com/