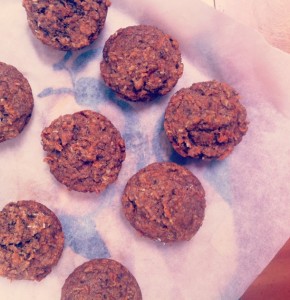 These muffins are the perfect on-the-go breakfast, pre workout snack, or just a pick me up when you need a quick sugar fix.
Why i ♡ these:
Spelt Flour → Rich in niacin which helps with energy metabolism & supports the adrenals
Walnuts → Rich in potassium, calcium, and magnesium
Applesauce → Applesauce is full of nutrients, and is a healthy substitute for butter/oil
DAIRY FREE
LOW IN FAT
VOID OF REFINED SUGAR
RICH IN NUTRIENTS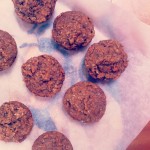 Carrot Applesauce Spelt Muffins
2014-03-01 08:08:46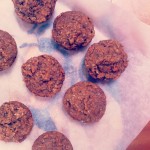 Serves 12
Ingredients
1 cup spelt flour
1/2 cup whole wheat flour
1 tsp baking soda
1 tsp ground cinnamon
1/4 tsp ground nutmeg
1/2 tsp pink salt
2 tbsp coconut oil, melted
1/2 cup raw honey (or maple syrup, coconut nectar, brown sugar)
2 egg whites (use a chia/flax "egg" for a vegan option)
1 tsp pure vanilla extract
1 cup unsweetened applesauce
3/4 cup finely shredded carrots ( 2-3 carrots)
1/4 cup shredded coconut (optional)
1/4 cup chopped walnuts (optional)
Instructions
Preheat oven to 350 degrees F. Grease a 12-cup muffin tin, or line with paper liners
In a large bowl whisk together the flour, baking soda, cinnamon, nutmeg, and salt
Stir in coconut oil, raw honey, egg whites, vanilla extract, and applesauce (Stir until everything is combined)
Fold in carrots, coconut & walnuts ( do not over mix)
Divide batter evenly among the muffins cups. Bake for 20 minutes, or until a toothpick comes out clean.
Remove and let cool for 5 minutes
ENJOY!
Notes
These muffins are not overly sweet. Slice muffin in half and spread with sugar free jam or your favourite nut butter
I Hart Nutrition https://ihartnutrition.com/