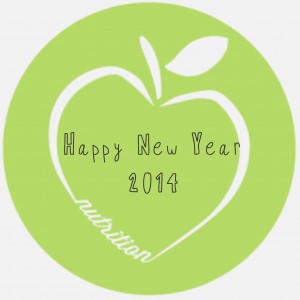 Hello Nutrition Lovers,
Happy New Year to all! i HART NUTRITION has been on hiatus for about a month now. I was lucky enough to be in Miami & Israel (traditional Israeli recipes to come!). I'm back home in Toronto and am super excited to share some news with you! Courtesy of talented web designer Jordy Beale, my website has gotten a serious makeover for 2014. Check out her new site here.
I look forward to sharing many new recipes, health tips, and more…so stay tuned!
By now, I'm sure many of you have read countless articles, blogs, or ads about 'getting healthy in the New Year' or 'sticking to those New Years resolutions. Whether it's wanting to lose 10 pounds, do a cleanse, or stop eating carbohydrates, we all hope to change our eating habits once the ball drops, but are unhappy with ourselves if/when we break it. When choosing health goals it's important to be honest with yourself and set attainable goals. Otherwise, it's all-to-easy to give up and get swept back into old habits.
So, whether you're on a good roll with your health, or have made some slip ups
Here are 5 ideas to ease into the New Year:
Start every day with warm water & lemon. → Promotes natural detoxification, improves digestion, supports liver
Have a green juice/smoothie once a week. → Need some inspiration? Check out my Classic Green Juice.
Engage in physical activity for 30 minutes, 2 times a week (And then increase this!)
Purchase 1 new healthy fat to include in your weekly diet (avocado, hemp hearts, chia seeds, ground flax seeds) → Essential Fatty Acids (good fats) regulate metabolism, reduce inflammation, and decrease bad cholesterol.
Purchase a good quality Vitamin D (1000 IU) and take DAILY! → Supports immune system, prevents cold & flu, improves mood/emotional well-being
Whether you choose one, or all of the above, I hope you get started today!
xo