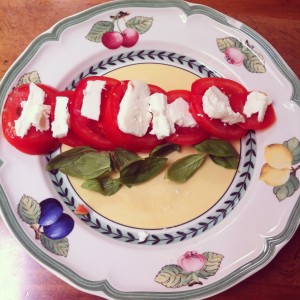 Visiting fresh markets in Toronto has definitely become one of my latest favorite pastimes. Thanks to my friend Mia, I recently came across the incredible Sorauren farmer's market. It is only open on Mondays from 3-7 pm and I recommend stopping by this summer.
This market is particularly special because it offers an assortment of fresh fruits & vegetables, meats, fish, smoothies, pastries, and pre made foods. In addition, there is a large selection of organic produce.
I purchased sheep's milk cheese that was absolutely heavenly. I am a huge sucker for cheese, but this one is very tolerable for those sensitive to lactose.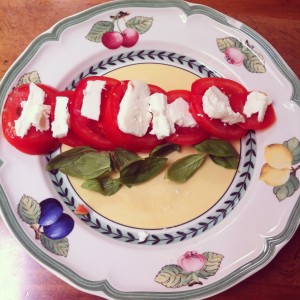 Caprese Salad
2013-11-22 14:22:12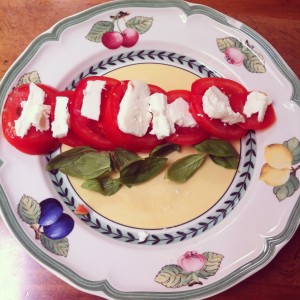 Ingredients
1 large sliced tomato/ or an assortment of vine and cherry tomatoes
Bunch of fresh basil
Sheeps milk cheese
1 tbsp of balsamic
1 tsp of olive oil
Salt and pepper
Instructions
Slice up the tomatoes and cheese and top with fresh basil
Drizzle olive oil and balsamic on top and add a pinch of salt and pepper!
I Hart Nutrition https://ihartnutrition.com/