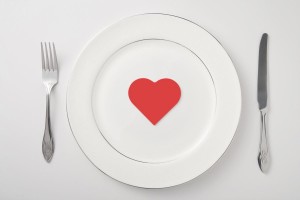 With love in the air, February is a time to keep our hearts pumping, and commonly referred to as "Heart Healthy Month"
Did you know that cardiovascular disease is the number 1 cause of death in North America? To name a few, cardiovascular diseases include heart attacks, high blood pressure, and obesity (which by the way, collectively kills 1 in 4 people every day).
Well…some good news- Most cardiovascular diseases can either be prevented or controlled.
Reduce the risk with these simple suggestions:
Diet:
Increase fruits, vegetables, whole grains, nuts, seeds, beans, fish, and poultry
Lower your sodium intake
Increase fibre
Limit saturated fat and bad cholesterol
Increase HDL (the good cholesterol) fish oils, nuts, olive oils. Etc.
Physical Activity:
Cardio- at least 30 minutes everyday
Lift some weights- lowers blood pressure
Lose some weight/ maintain a healthy weight
Yoga- regulates heart rhythm
Lifestyle:
Deep breathing
Don't smoke-but obviously that's a given!Who even smokes these days…it's gross, unattractive, expensive, and annoying. ( Just as a reminder smoking ruins your lungs, clogs and hardens arteries, and increases your blood pressure). I don't care if you want to look cool on the patio this summer. Enough is enough.
Find time to relax
Get 8 hours of sleep every night
Extras:
Check out your cholesterol levels (once every 5 years ish)
Laugh- It improves your circulation (among many other things)
Find out your family's health history
p.s i ♡ Heart Health