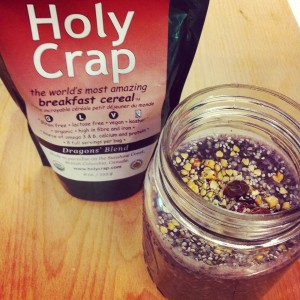 Smoothies are one of the easiest ways to get tons of nutrients in 1 go. You can balance protein, fat, and carbohydrates into 1 delicious snack/breakfast/dessert/meal.
Remember you want to include at least 3 servings of leafy greens into your daily diet. Why not get 1 serving out of the way by hiding it in your smoothie? You won't even taste it…I promise! I always like sprinkling a little something extra on my smoothies. This time I added Holy Crap for a crunch and added essential fatty acids.
Why i ♡ this smoothie:
Pineapple → Contains "bromelain" a proteolytic enzyme that helps your body break down foods in the body.
Spinach→ Extremely nutrient dense! Anti inflammatory, rich in Vitamin K & magnesium (to name a few)
Holy Crap→ full of omega 3 & 6 (fats that make you skinny)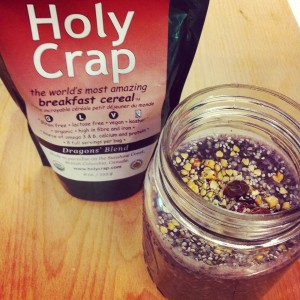 Pineapple blueberry Spinach Smoothie:
2013-11-22 15:03:02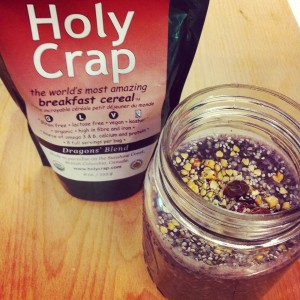 Ingredients
½ cup of pineapple
½ cup frozen organic blueberries
½ scoop of vanilla protein powder
Bunch of spinach
½ cup of almond milk
¼ cup water
1 tsp cashew butter
1 tbsp of "Holy Crap" to sprinkle on top
Instructions
Blend all ingredients except Holy Crap. Once blended pour into cup and sprinkle Holy Crap on top
I Hart Nutrition https://ihartnutrition.com/