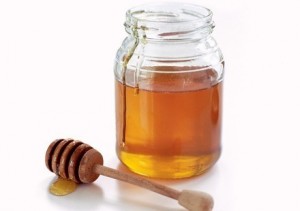 Hey there honey, did you know that there's more to honey than its sweet taste, and delicate consistency? It is a superfood with an abundance of health promoting properties.
Now listen, I'm not talking about Billy Bee Honey, or any other pasteurized & processed honeys. I'm talking about the real thing: raw, natural, honey.
Raw honey is in its most natural form and is actually considered "living". Conventional honeys are usually pasteurized which means cooked at high temperatures to rid bacteria, and produce a uniform consistency. Unfortunately, heating honey at high heat destroys enzymes, vitamins, and minerals responsible for health promoting benefits.
Why i ♡ honey:
anti bacterial
anti viral (hence why you consume it when feeling sick)
anti fungal
high in antioxidants
provides the body with friendly bacteria
fuels the liver
natural cough suppressant
boosts immunity
Not all sweeteners are created equally so definitely opt for a natural sweetener like honey when you can. Use it in: tea, smoothies, salad dressings, chicken/fish marinades, baked goods, oatmeal, granola, beverages, etc.
Honey should be a staple in every cupboard, so the next time you are at the grocery store purchase it raw.
p.s fun fact: honey does not expire!
p.p.s want a fabulous honey? Try out Nude Bee, it is completely natural with maximal health benefits, not to mention it comes in a classy jar. Click here to find out where you can buy it! http://www.nudebee.ca/