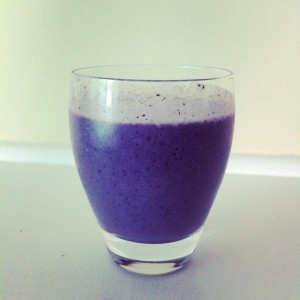 Following my morning spin class, I came home and decided to replenish my body with a smoothie. I used a Vega Energizing Smoothie as my base and then added some of my own ingredients! Really you can simply add water to the mix and enjoy, but I wanted to spice things up a little!
For the base, I chose the Vanilla Almond Flavour, which I had yet to try (it is a brand new product!). The base alone has 2 servings of veggies, 10 grams of protein, fibre, and omega fats.
What i ♡ about the Vega brand is that it is totally natural and vegan. The beauty of a smoothie is that it's liquid form allows for easy and quick absorption of nutrients. Because our bodies quickly absorb these liquids, you really want to ensure that you are sending good quality ingredients into your system. (Many protein powder mixes are FULL of chemicals…..ew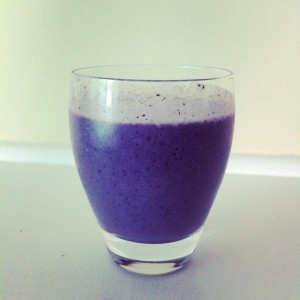 Vega Smoothie
2013-11-22 14:42:34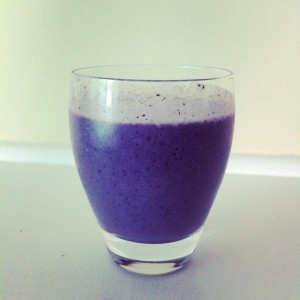 Ingredients
Vanilla Almond Vega Energizing Smoothie Mix (or 1 scoop of any vanilla protein powder)
½ banana
½ cup frozen blueberries
½ cup almond milk
½ cup water
½ tsp cashew butter
Handful of ice
Instructions
Blend & enjoy!
I Hart Nutrition https://ihartnutrition.com/
Vega Energizing Smoothie Review:
The smoothie was really delicious and served as the perfect post workout treat. Well it was almost perfect; I did find it slightly too sweet for my liking so I will definitely be adding more water and ice to my next batch! I did not add fresh greens to this serving as I most often do for my morning smoothie routine. Next time I'll throw in some spinach or kale.