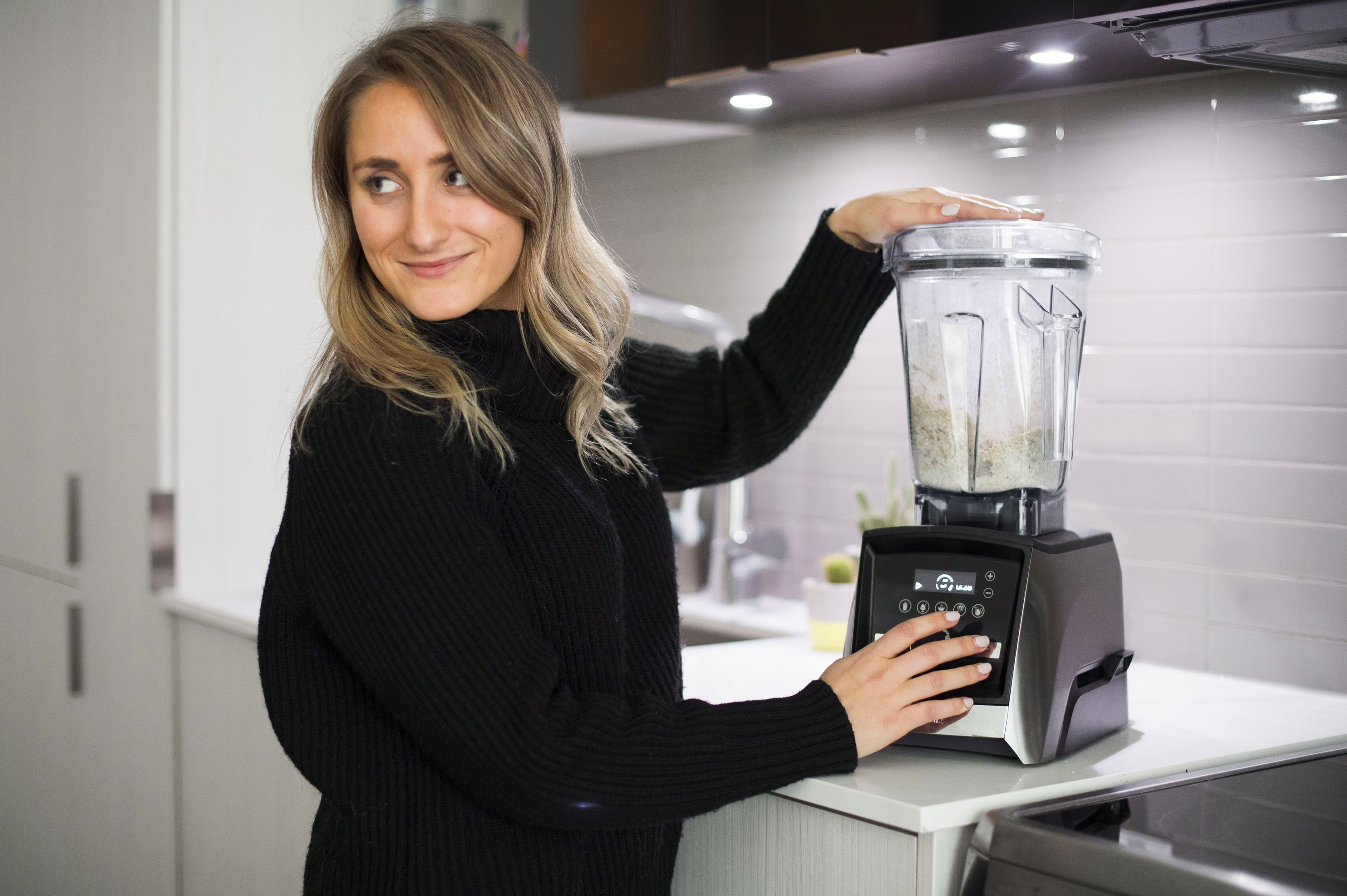 For the longest time, even before I became a Nutritionist, I had my eyes on something very special… a Vitamix. I have literally been obsessing over these high-powered, seemingly magical blenders, for as long as I can remember. Everyone around me thought I was nuts when I told them I was saving up to invest in one- but I was determined.
Well, 5 years ago, I became the proud owner of my very own Vitamix, and I have never looked back. I have used it basically every day since, often multiple times a day, and it still works like champ.
A couple weeks ago I received an email from @thefeedfeed and @vitamix, inviting me to a holiday dinner and asking if @ihartnutrition would partner with them. In addition to being accompanied by various other food bloggers and influencers, at this dinner we would each receive our very own, brand spanking new, latest edition, Vitamix.
My heart sunk and my eyes welled up with tears- I was THAT excited! I was with my sister at the time I received the email and needless to say she was seriously confused as to why I was crying over an email from @vitmaix… but really, wouldn't we all?
As part of the collaboration, I was asked to create a holiday recipe using a holiday spice blend created by @thefeedfeed and @vitamix. The blend is full of warming spices like cinnamon, nutmeg and ginger. To check the full recipe, click here. The recipe calls for brown sugar, but it works just as well if you substitute for coconut sugar which has a lower glycemic index.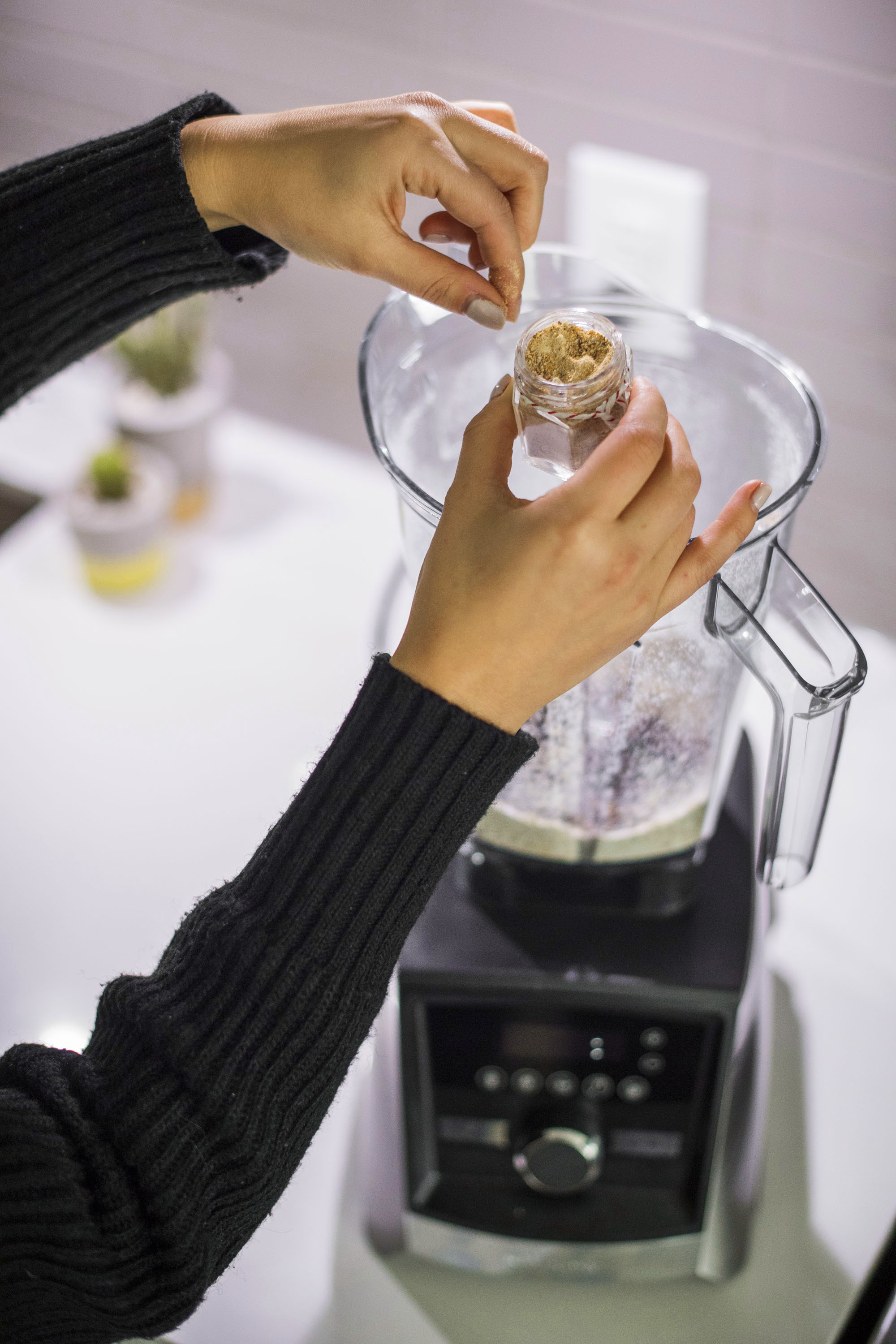 So, after some serious deliberation, I decided I would make raw, holiday spiced, energy bites. I have made the recipe a few times now and each time I learn more and more how to use my new @vitamix a little better. It's the Ascent Series 3500 and I love how it looks sitting on my counter top in my kitchen. It is sleek and beautiful!
Anyway, energy bites have been a staple in my diet for a long time because they are quick and easy to make, and offer a serious healthy pick-me-up any time of day. In these particular bites I used lots of healthy fats from raw walnuts and coconut oil, and I used dates as a natural sweetener and added bonus of fibre and nutrients. The special thing about these energy bites that separates them from the others I have made in the past, is the holiday spice blend from @thefeedfeed and @vitamix; it seriously took them to the next level.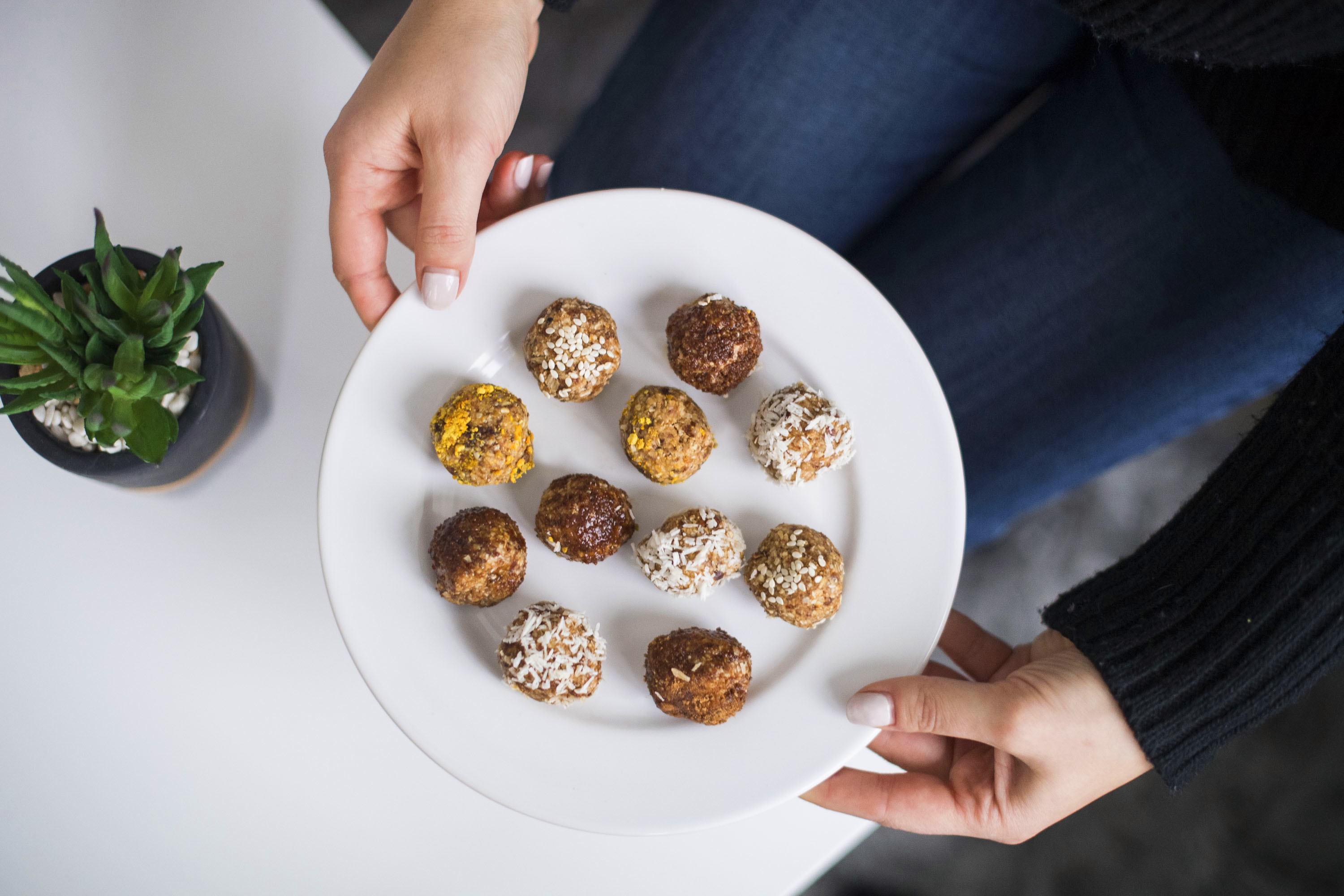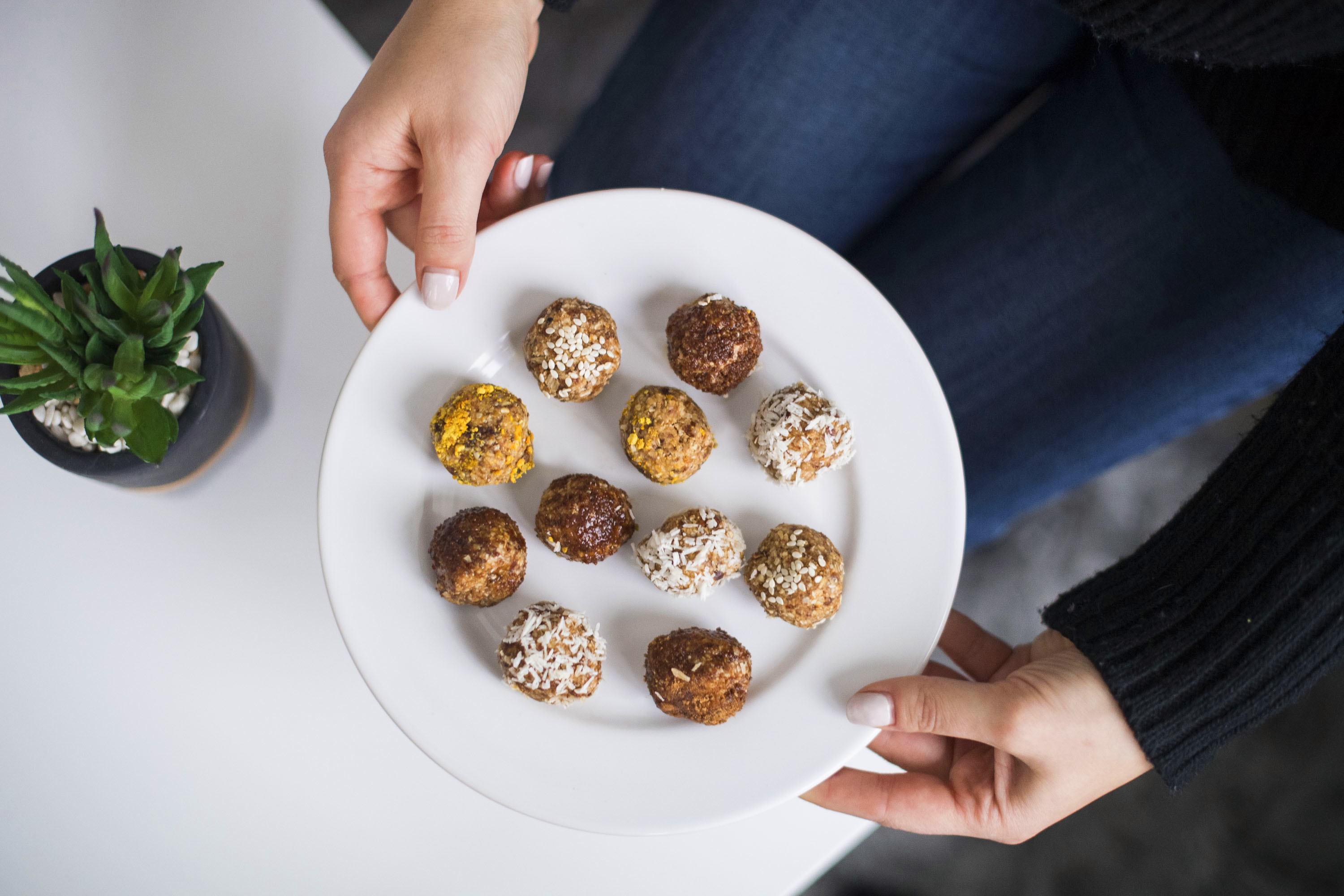 Jordana Hart
2017-12-19 11:51:19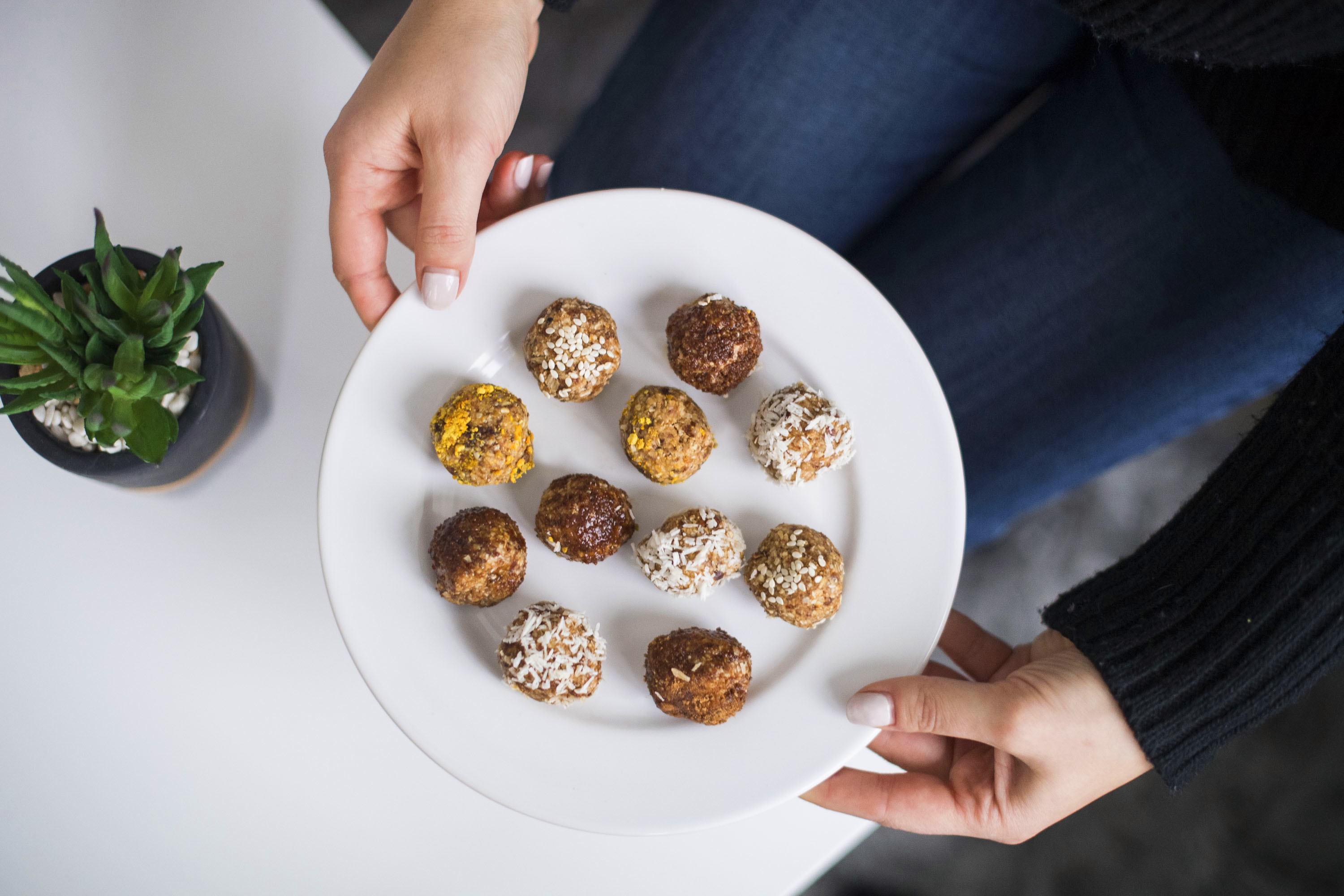 Ingredients
1.5 heaping cups walnuts
1.5 heaping cups pitted dates (if they are hard, make sure to soak in water first!)
1/2 cup quick oats
1 tbsp coconut oil
1 tbsp Vitamix Holiday Spice
1/4 cup shredded coconut
Dusting Options
shredded coconut
bee propolis
vitamix spice
cacao powder
sesame seeds
Instructions
Pulse all ingredients together in a food processor until the mixture looks dough like
Wet your hands, and roll into small balls
Dip into your toppings of choice
Keep them in fridge/freezer
Notes
Store in a airtight container
I Hart Nutrition http://ihartnutrition.com/
By: Jordana Hart- Toronto Nutritionist